It was in the early part of the 20th century, when much of America remained a rugged outpost of undeveloped territory, that President Theodore Roosevelt decided to put an end to pot hunters raiding Native American treasures and artifacts.
The law he signed, the Antiquities Act of 1906, specifically prohibited excavation, injury or destruction of historic or prehistoric ruins and antiquities found on federal land. The law specifically grants the president power to designate monuments "to the smallest area compatible with proper care and management of the objects to be protected."
Nineteen presidents, 157 monuments and many millions of acres later, the question is now whether the presidential pen can be used, not to create a monument, but to reduce or eliminate one altogether.
In April, President Trump ordered Interior Secretary Ryan Zinke to review all monuments created in the past 20 years in their justified use. Ground zero in this debate is in the grazing country of scenic southern Utah. It's there that two behemoth monuments, Grand Staircase-Escalante (1.9 million acres) and the recently created Bears Ears (1.35 million acres) still anger ranchers and multiple-use advocates, and where Zinke is doing his most extensive review.
At risk now is whether Bears Ears will remain the size of its original designation, and even a remote possibility Grand Staircase-Escalante will be reduced. It's a curious study in irony to see how the tables have turned.
For years, the powerful environmental factions rejoiced at the tool that could be wielded by a presidential signature. Now those monument proponents are sweating bullets as another president threatens to curb Antiquities Act power.
As grazing, mining and timber groups complained they never had the ear of Obama's interior secretary, now environmentalists and tribal leaders are harping they don't have an adequate audience with Zinke.
As for the ranching and grazing community, it isn't hard to see where most of them stand. When a monument is designated on federal land, it portends tighter control of traditional uses. Many monuments eventually become national parks, where grazing becomes even more limited or non-existent.
The Bears Ears designation specifically did not ban grazing. But cattlemen know nothing is for certain 10, 20 or 50 years down the road.
Zinke was given a deadline of early June to determine the fate of Bears Ears and to weigh in on other monuments. While I would be surprised if Bears Ears were reduced, that isn't to say it shouldn't happen.
Preservation of ancient antiquities and natural wonders is a worthy goal. But recent designations have exceeded practical boundaries and violated the spirit of the act. Designations should be made to preserve the antiquity or landmark to the smallest territory necessary, not to create presidential legacies or settle campaign favors.
Perhaps some checks in the system will help restore some balance to that power.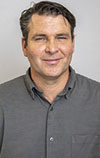 David Cooper

Managing Editor
Progressive Cattleman