It's summer! Time to revel in a mask-free environment (at least outside anyway), get a new sunburn, work on the golf game and catch a fish or two.
It's also time to open up your wallet. The summer of 2021 will be one of the most expensive you've seen in years. But, whatever you do, don't call it a summer of inflation.
Planning a trip? Gas prices will be higher than last year when we were all stuck in our driveways. And, with Putin and his rogue nerd squad hacking into our pipelines, gas won't get any cheaper. Dining out along the way? Be prepared for a nice increase there too. Hotels, lodging, a pass to a park, it's all gonna cost more cash. Just don't call it inflation.
Maybe you just want to stay home and work on the homestead. Good luck finding lumber in this market. Whether it's that fast-growing pine in Georgia, the pricier Vermont stuff or that Canadian lumber hit with tariffs, there is a growing shortage for all of it. And, when you do find it, the wood will cost you 30%-40% more on the project. Add to the list higher costs for concrete, bricks and paint, and your construction budget has turned into a list of ransom demands from Home Depot.
Let's dive into food and groceries. Since you're in the food production business, you can't complain when consumers pay more for your product. In the case of beef, the consumer index (price of beef plus how much consumers are willing to pay for it) remains at healthy high levels. Drought this summer could require more liquidation of cattle, leading to a tighter supply and more high prices.
But affordability for other foods is creating additional tremors in the market. Chicken is in short supply. Corn, wheat and soybeans are looking the same, leading to higher prices for cereals, sweeteners and breads. Ag price indexes are all climbing to the largest levels since 2014. And, yes, your cattle are going to face the same bite with corn prices also going up, with spot corn futures now in the $7.50-per-bushel range. Once midsummer weather arrives, the forecasts and prices could jump even further.
But, whatever happens, don't call it inflation.
Of course, that's what we're hearing in the dulcet tones of our country's economy figures. Treasury Secretary Janet Yellin and Federal Reserve Chairman Jerome Powell keep juggling evasive terms such as "bottleneck," "supply chain shortage" and "transitory price pressures" to wash away growing anxiety of extended inflation.
But, consumers know reality when they pay for it, and right now, they're paying a lot. This isn't a bad thing from a 30,000-foot perspective. The U.S. economy requires balance between inflation, interest rates, trade balance, currency values and unemployment, just to name a few metrics.
What we need is an honest statement from national leaders – we're seeing high inflation, period. Hopefully it's short, but actually, it could stick around. That's honest reality, and in this country, we need all of the honesty we can get.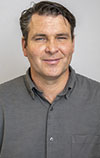 David Cooper

Managing Editor
Progressive Cattle