Summer has arrived as Memorial Day weekend becomes the ceremonious opening to the season of the sun. Summer is the high point of the year for your kids and grandkids, who are free to spread their wings away from the classroom.
Summer months mean exploring longer days and shorter nights with the frolicking memories that include swimming holes, fishing trips, back-breaking jobs and illegal fireworks, just to name a few.
That's how some of us as adults remember summer. But childhood summer is changing for today's generation, and it's not always for the better.
Utah this year became the first state to pass legislation that protects parents from prosecution of neglect charges when they allow their kids to do regular activities without supervision. The bill took effect in May.
This law protects what is now known as "free-range parenting," where parents allow children to engage in activities away from their home without the protective, sheltering mindset of the helicopter parent, who hovers and monitors all activity from a close distance.
In any other generation, it would just be called raising your kids.
Laugh at it if you like. But there are rising cases of police authorities being called to homes, and charges being made through protective services, when kids go out on their own.
Utah is still largely a rural state. And if it has to lead on this issue, it reveals how much the problem has grown. The bill officially amends the definition of neglect so a mature and sufficiently aged child can engage in independent activities such as walking, running or biking to school, going to outdoor activities like the park or swimming pool, playing outside or even remaining at home alone.
This movement probably sounds absurd to the farming and ranching community, where kids are taught to work and play from early ages. On the ranch, kids ride the horses, help brand and tag the cattle, bale the hay and castrate the calves. Not exactly kids' play but a part of daily work.
Whether they're unripened children or rowdy teens, our kids tend to build many of their memories on what they learned independently rather than under our watchful eye. As author Lenore Skenazy, a leader in this movement, has said, "You don't remember the times your dad held your handlebars. You remember the day he let go."
Every parent wrestles with how much liberty to give their children, regardless of their age or whether they grow up in the city or on the ranch. But the state shouldn't be dictating or penalizing parents who exercise their freedom to parent by loosening the leash and letting kids wander into the wide open.
And for those who raise and work their kids in the soil, on horseback or in a pickup, be grateful for the setting and opportunities you're giving them. One day, they'll thank you in return.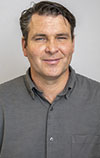 David Cooper

Managing Editor
Progressive Cattleman