I grew up on a ranch about four hours away from where I live and work now. It's about an hour from there to the nearest town with an actual stoplight and an additional half hour to the nearest Walmart. There are more cows than people, and the mountains are only a breath away. Not a day goes by that I don't miss it.
My parents are currently away from the ranch completing a service mission for our church and have passed the reins over to one of my brothers, who lives on the same place my grandparents settled when they started the ranch back in the 50s.
I had the chance to go home on Father's Day weekend this year. I say "weekend," but really, it felt more like a long layover at an airport. Due to scheduling conflicts, my sister and I got there late Saturday night instead of that morning. The first half of Sunday was spent attending church and the obligatory socializing afterward, but finally, my sister and I made our way over to our brother's house and spent a glorious hot, dusty afternoon visiting with him and my sister-in-law, playing with their four adorable red-headed children and putting the two older kids' 4H steers through their paces. We even got to move a few stocker calves from one pasture to another.
But that was it. No sooner had I gotten a small layer of country road dust on my unblemished city car, than it was time to crawl back into it at the crack o' dawn Monday morning and sulk my way back to Jerome for work. I was late, by the way.
I loved growing up on a ranch and would have loved to stay and be a part of the day-to-day operations, but it wasn't the right fit for me. It took a lot of prayer and soul searching, but I know that it is not where I need to be right now.
In my work for this magazine, I have met a lot of people just like me. The people you see at the trade shows in polo shirts with a company logo stitched on the front pocket, and the people you work with at the USDA office or the county extension office, and most of the folks whose articles you read in our magazine started out as farm kids who froze their toes off doing early morning chores before school and bucked bales all summer and fixed fence every spring, and who still go home to help with branding and spring turnout and the fall gather.
When I go home for a little "ranch therapy," I see it as a vacation – temporarily trading in gym shoes and a desk job for dirty boots and hard physical labor, with a few bruises and sore muscles thrown in for good measure. I enjoy the fresh air and picturesque scenery. My brother, however, sees the irrigating that needs to be done, the fence that needs fixed and the hay on the ground when unpredicted thunder clouds gather on the horizon. He understands and worries, as do most producers, about how much is at stake if the harvest is poor or the calf prices are insultingly low for one year too many.
It's easy to romanticize ranch life and gloss over the hard parts, especially when dealing with consumers or others who don't have a great understanding of what we do and why we do it. Sometimes I think we also do it to help encourage each other to keep going because it's easy to get bogged down with low cattle prices, high feed costs, whatever beef (pun intended) you might have with anyone from the packers to the government or whatever catastrophe Mother Nature has seen fit to drop in your lap. Sometimes riding off into the sunset seems much more appealing.
So to all of you who are soldiering on and working day and night to take care of your land and herds, who are tightening your belts and praying for rain, who spend sleepless nights going over the books and coax year after year out of old equipment, thank you.
From all of us town and city dwellers with cattle country in our blood and pavement under our feet – thank you. It matters that someone is there to worry about the cows getting out and to irrigate the fields, that someone takes care of the place where you were born and raised, got your first set of stitches and had your last conversation with your grandmother. It matters. It will always matter.
PHOTO: Nothing says welcome home like a summer sunset. Photo by Carrie Veselka.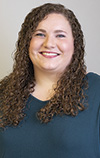 Carrie Veselka

Editor
Progressive Cattle