Sending a high school graduate out into the world, and through the ever-widening wake of the coronavirus, you quickly realize traditions must be broken.
While we love to serenade all senior classes with soaring wisdom that they have power to change the world, the truth is this class has been drastically changed by it. The COVID-19 outbreak doesn't care about our calendars, money or cultural status, and it certainly doesn't care about age.
Many students in the class of 2020 were born in the days and months after the events of Sept. 11, 2001. Hence, they enter a world as adults that's eerily similar to the one they entered into as children – one filled with fear, uncertainty, economic anxiety and division.
But after participating in three graduation events for our senior – one in a festive "social distance" parade, one in a Zoom call and one in a half-empty gymnasium – the palpable feelings I felt among these new adults are quite positive and infectious.
Where you could expect the rising generation to show skepticism, resentment and pity about a world they're preparing to inherit, there is actually a wealth of joy, gratitude, earnestness, anticipation, connection and that bravest virtue of all – hope.
One speaker, a church leader, gave what I think is practically the best wisdom of all to this class of graduates – and it probably merits sharing with family and friends, who may be yearning for some brightness of hope.
When painful events unfold in our lives where we have no answers, he said, and the difficulties of those events exact a heavy toll, we can ask ourselves two questions. Why is this happening to me? And what am I supposed to learn from it?
That first question is one we instinctually ask when the hard times come. Did we play some part, make some decision or ignore an opportunity that led to our sea of sorrows? And if so, how long will it take for us to find safer lands ashore?
But it's the second question that's harder to explore. That's the question making us look into ourselves rather than the tempest around us. When we discover what we can learn from the hardest challenges, we realize how every fire doesn't necessarily have to burn us. It can also warm and show us light.
Our trials will continue. Another class of students will graduate, or enter kindergarten as children, with the uncertainty of COVID-19 hanging over them. Our businesses and families will meet new struggles. New challenges will arise and more social unrest, anger and division along the way.
But opportunity comes in both sunshine and shadow, and you must decide how you'll find the chance to grow.
The old verse "this too shall pass" doesn't tell us exactly when it passes. I would guess when it finally does end, our darkest chapters will feel like something else, perhaps something we truly needed along the way.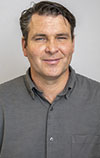 David Cooper

Managing Editor
Progressive Cattle