The new year greeted beef producers with some peculiar news. The government wants to help you process cattle on the markets.
Cue the instant recoil of shock and revulsion.
Clearly, the idea of big "guvmint" wanting to help ranchers by expanding packer competition has all the charm of a proctologist using a firehose. The intention to improve overall health may be genuine, but the instruments employed may be excessive.
The truth, however, is more complex than that. Ever since the Tyson plant fire of 2019, industry participants (which is 80% cow-calf producers) have had a burr under the saddle about limited packer capacity and why the pinches keep plunging their cattle prices.
Yes, we know enough about market dynamics – limited labor, expanded overtime, working through backlogs, supply delivery limitations – to realize these things work themselves out. "The market works" is what you hear six to 12 months after a crisis. Supply chains catch up with demand. And that's really the biggest issue, we are told: If demand stays high, we are doing the right things.
That is true. And through a cycle where packer capacity was too big, was cut through closures, went too small and is now being pushed to expand, do we really need to correct? Are we coming at this too late to meet today's need?
Maybe. But my question isn't if market dynamics stay the same, it's what happens if things worsen or are more frequent. Will the next pandemic, ransomware attack, and logistical shutdown be a similar logjam the industry can work through itself?
Or is it possible that more access and competition to one of the least competitive segments of the industry could be a good thing? Would competition for the smallest segment of production benefit the segment creating the supply?
To read the Biden administration's first offer in this discussion (see the story on page 4), there's a lot to parse through.
Is a $1 billion investment enough? The focus is on helping smaller packers hang out their shingle. Up-front money is good, but looser financing from banks to help regional packing co-ops take shape is better.


Market transparency. One trend leads to another. The government wants to kill two birds with one stone. Legislation on price discovery emerged in 2021 but with some muted response. That needs to be fully debated before it's plugged into a packer expansion plan.


Tech versus labor. We need to treat labor and workers fairly in today's packing plants, but how would a plan like this incentivize robotics and automation for packing? That modernization is the future.


Stronger rules in the Packers and Stockyard Act? Details, please. You trying to kill this party before the band starts to play?
These are just a few questions, and I don't have answers. But without expansion of beef production in all segments, packing included, there will be no long-term sustainable growth. The world wants your product, and we need more creative avenues to deliver it. If I'm sitting down to a menu with these kinds of options, I'm not leaving the restaurant just yet.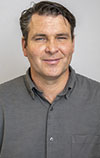 David Cooper

Managing Editor
Progressive Cattle