Sustainability in beef. OK, I know what you're thinking. What does that even mean? For most ranchers, sustainability is defined as having grandkids ready to take over the ranch, and tires that last four years on the pickup.
But really it's more than that. And the Global Roundtable for Sustainable Beef (GRSB) is doing good work to show the world what ranchers are doing in the name of sustainability.
While participating in the GRSB's Sustainability Communicators Summit Oct. 11-13 in Denver, I learned how far the discussion has come since sustainability became the driving catchword for agriculture.
During the conference's opening day, tours were made at the Flying B Bar Ranch in Strasburg, Colorado, followed by a visit to Diamond Feeders in nearby Greeley and a drop by Greeley Hat Works.
But the highlight for me was the visit to JBS Beef Packing Plant in Greeley, where 10,000 cattle a day are processed for beef consumption. The operation is pretty overwhelming in its overall scope, and it's readily apparent that biosecurity and food safety are paramount in the facility. The logistics of the cutting floor just by itself is impressive to see.
Sustainability drives much of the work at the plant, from the focus on safe food and safe workers, to preserving as much natural resource and energy as possible.
Later that day we heard from Dr. Frank Mitloehner, professor and air quality extension specialist with the University of California – Davis. Perhaps you heard from years ago about the U.N. report "Livestock's Long Shadow" that said livestock production emissions were the leading cause of global greenhouse gas emissions – even more than transportation.
Mitloehner challenged that report and found the U.N. report didn't apply the same life-cycle analysis to transportation inputs as it did on livestock inputs. His case was so compelling that the U.N. revised its findings and showed that, globally, the impact was less and in the U.S. production was even more efficient.
Another key message came from Vance Crowe, director of millennial engagement for Monsanto. You think about a title like that and you know our times have changed. But Crowe lives up to it, and then some. Monsanto has been at the front lines of the PR battle waged via the internet and the media to demonize food production. Crowe doesn't talk like a programmed flack in a suit. He preaches engagement, active listening and the diplomatic need to connect to those outside and perhaps even farthest away from your like-minded tribe.
Crowe said a philosophy truth that can be applied to this debate is "He who controls the definition, controls the argument."
Sustainability, for most producers, settles into a multi-pronged definition of being environmentally, economically and ethically sustainable.
The GRSB is defined by five principles of sustainability: natural resources, people and community, animal health and welfare, food, and efficiency and innovation. Those are all areas the beef industry cares about preserving for today and tomorrow.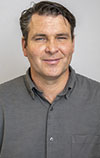 David Cooper

Managing Editor
Progressive Cattleman
PHOTO: Daniel Hayden of Kentucky, Tim Oleksyn of Saskatchewan, Erika Murphy of Colorado and Debbie Lyons-Blythe of Kansas participate in a panel describing their own cattle operations and improvements made for sustainability. Photo by David Cooper.