With the recent fall of cattle prices, producers everywhere are looking for ways to make extra money from their quality beef. Jimmy Taylor, who runs roughly 12,000 acres of leased and owned ground with a herd of approximately 600 cattle near Cheyenne, Oklahoma, collects premiums on carcass quality by focusing on genetics to produce top-grade beef.
The Taylors changed direction in 2005. Their main focus? Enhancing the value of every calf. "I looked around, and carcass cattle seemed to be the way to do that," Taylor says. "I could sell on the grid and get premiums for good-quality grade if I did a good job."
Taylor decided the best way to get quality-grade beef was to focus on genetics. "We started enhancing the value of every calf by selecting registered Angus bulls to use because the Angus breed is known for the best marbling," he says. Taylor says back when he started, technology wasn't as advanced nor available as it is today, but he started with what he had. "Back then I used EPDs and really put emphasis on carcass traits, marbling specifically, and tried to select bulls using the EPDs that were available at that time that would move my herd forward as far as advancing the marbling," he says.
Taylor says he has kept improving over time by taking full advantage of new technology, from starting with expected progeny differences (EPDs) to progressing on to more refined technology as it became available. "In 2012, we started using timed A.I.," Taylor says. "We would A.I. everything in the herd, and that also opened up the best genetics that were available."
This strategy has been working well for the Taylors. Their carcass quality and data they can collect from their herd continues to increase. "We retain ownership and sell them on the grid, so we get back individual carcass data on each one of those steers," Taylor says. The data, over time, has shown the impressive increase in carcass quality. "We started out with perhaps 15 percent Prime on the first group that we sent up and, lately, I had a group that went 55 percent Prime and another group that was almost 58 percent Prime, which is way above the industry average," Taylor says. "Using GeneMax and A.I., I was able to make progress in the numbers that we measure both on the replacement heifer side and the steer side."
It took time
Despite the increase in quality since they shifted their focus to carcass quality, Taylor's emphasis on genetics didn't show immediate results. "It was a slower process at first," Taylor says. "I didn't really have anything to measure it against because we weren't tracking that prior to 2005." Taylor says the first measurable results from their transition didn't surface until 2008.
According to Taylor, this strategy would be effective for any size of operation. He says the goal of this strategy is to produce a high-quality product, which is something every operation should aim for. "Through this process, you're pleasing the consumer, and anytime you're pleasing the consumer, and he gets a good eating experience, you're going to make him want to eat more beef, so you're actually creating more of a market for your product," Taylor says. "Any size of operation can do this; it's important to get that consumer focus instead of a commodity focus situation, which a lot of them do nowadays."
For Taylor, a good producer-consumer relationship is only one benefit of this strategy. "It's tough to nail it down just to one benefit because there are so many when it comes to genetics." Taylor's genetics tests allow him to examine the genetics of each cow in his herd and match it with the desired traits from the bull to produce the best calf. "I can do a lot better job of selecting the right bull to go on the right female."
One thing ties it all together for Taylor. "Our goal is to give the consumer the best eating experience possible, so we develop every animal as if it were going to be served at our own table. The nutrition, the health, how we handle them – all that ties into the genetic selection, and that genetic selection is a very important part of getting that final product that pleases the consumer."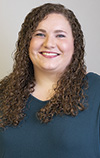 Carrie Veselka

Staff Writer
Progressive Cattleman
PHOTO 1: Taylor started focusing on carcass traits to get premiums back in 2005.
PHOTO 2: Taylor says timed A.I. has helped him get access to the best genetics in his herd. Photos provided by Jimmy Taylor.