Have you ever wondered who makes the rules displayed on the brightly colored posters at the doctor's office and school cafeteria, or who decreed that 5.5 ounces of protein is the ideal daily intake for an adult?
Danielle Beck, executive director of government affairs for the National Cattlemen's Beef Association (NCBA), and Shalene McNeil, executive director of nutrition science for NCBA, addressed these questions and delved into the process behind developing these recommendations, known as the Dietary Guidelines for Americans (DGAs), during a Cattlemen's College session at the 2020 NCBA national convention in San Antonio.
The DGAs have a far-reaching impact on the beef industry. Doctors, nutritionists, dieticians and other health professionals use the DGAs to make nutrition recommendations, and all government nutrition assistance programs – including the school lunch program, Women, Infants and Children (WIC) and Supplemental Nutrition Assistance Program (SNAP) – are based on the DGAs. The guidelines also direct Food and Drug Administration (FDA) regulation on food packaging and labeling.
"While you may think to yourself, 'I don't really even know what the dietary guidelines say, and most people don't really stick to the dietary guidelines,' they do have a huge impact on the way our medical profession is being trained and also with programs like school lunch," McNeil says. "If it's not in the dietary guidelines, it's not going to be on the school lunch menu."
McNeil says most Americans are content with the amount of beef they're eating, and a lot of that comes from their perception of beef's nutritional value. Nutrition can drive beef demand from both sides. Opposite of consumers who may have concerns about beef's impact on their long-term health or think other meats or forms of plant-based protein are healthier, there is also a growing demand for beef due to popular diets like keto and paleodiets that are based on high consumption of protein. "The more [consumers] think protein is important, the more they identify beef as a good source of protein."
There is also a lot of competition within the protein segment. "There are a lot more proteins than chicken and fish and seafood trying to elbow their way into some of that protein space," McNeil says. "There are bars and powders, and everybody knows about the nuisance of fake meat. Everybody's trying to get a little piece of that protein pie in the dietary guidelines."
Fake meat
Beck says educating consumers about beef and beef production is essential, especially when it comes to dispelling misperceptions surrounding fake meat versus beef.
"Protecting our brand is going to be really important. Fake meat is less than one percent of the market share right now, but it's important to recognize the misperceptions that consumers currently have."
NCBA conducted a consumer survey to see what people think about plant-based protein versus beef. Here are some concerning takeaways:
33% of consumers think plant-based protein have fewer ingredients.
Fact: Impossible and Beyond Beef products have anywhere from 18 to 22 ingredients; beef has one.
44% thought plant-based protein was lower in sodium than beef.
Fact: There are 75 milligrams of sodium in a 4-ounce raw serving of ground beef. In the same serving size, Impossible meat has 390 milligrams of sodium, and Beyond Meat has 370 milligrams.
32% think beef is more highly processed than plant-based protein.
39% thought plant-based protein was more "natural" than beef.
51% believe plant-based protein is healthier than beef.
52% believe plant-based protein is less harmful to the environment.
Beck says the beef industry still has a lot of work to do on the consumer education front. "I don't know that consumers truly believe they're buying a product that might have beef ingredients, but they are being tricked into thinking these products are superior, so in terms of protecting our own brand, being able to talk effectively about the nutritional benefits surrounding beef becomes all the more important."
Stick to sound science
There is a twofold challenge for the dietary guidelines committee. First is keeping non-nutritional issues like sustainability out of the arena, second is relying on sound nutritional science. McNeil says that was one of the bigger issues during the development of the 2015 DGAs. A lot of the discussion was focused on sustainability and making dietary recommendations to promote an environmentally sustainable diet, not one focused on human health. The 2015 guidelines recommended a higher intake of lean meat and a lower consumption of red and processed meat, disregarding the fact that over 30 cuts of beef qualify as "lean meat."
"The problem with the [2015] dietary guidelines talking about sustainability is that you have a bunch of nutrition experts without any sustainability expertise," says McNeil. "Not only is it not in the scope of the work they are supposed to be doing, but they didn't even have the expertise. What they really had was a cluster of scientists who actually said things like, 'Wouldn't it be nice to have the diet that we want for health to be the same diet that would benefit the planet,' and they could make it all fit nicely in a box."
The 2015 committee also drew from weaker data to make their recommendations. "They started to discuss the research that looked at healthy diet patterns and unhealthy dietary patterns with beef, and what they were seeing is that there was a large group of people who have an overall unhealthy diet that had a lot of beef in it. But, it also had a lot of calories in it, and they were also more likely to smoke, less likely to be physically active and didn't eat very many fruits and vegetables."
McNeill says that relying on observational data inevitably leads to the wrong conclusions. "Beef gets a bad rep in those studies because the population who is the least healthy is eating the most beef, and the population that is the most healthy has been hearing that they shouldn't eat beef over the years because of the dietary guidelines, so they tend to cut back," she says. "As an industry, we're not trying to ramrod the dietary guidelines; we're trying to make sure it's accurate and that it's based on science."
The dietary guidelines for 2020-25 are currently open for scientific comments and will be open for public comments in mid- to late May. The final report will be released in December.
Listen to our podcast with Shalene McNeil at NCBA (begins at 35:20).
PHOTO: Every serving of beef provides ten essential nutrients including protein, vitamins B12 and B6, zinc and iron (which promote growth), and choline (which is an important nutrient during pregnancy). Getty Images.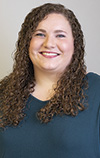 Carrie Veselka

Editor
Progressive Cattle