The city of Denver and the Western Stock Show Association began work on Nov. 3 with a ceremony clearing ground toward the $1.1 billion National Western Center project and restoration of the site of the National Western Stock Show.
The Denver City Council on Sept. 18 approved a long-crafted measure accepting governance of the National Western Center campus, which will have a series of public plazas and enlarge the stock show area that will cover 250 acres. Project construction work is expected to take 10 years and improve the area for year-round tourism, entertainment and education purposes.
The city's approval of governance joins it with the Western Stock Show Association and Colorado State University.
The project's funding will come primarily from hotel and car rental tax plans approved by local voters in 2015. City officials estimated that revenue source to contribute anywhere between $476 million and $622 million, according to reporting in the Denver Post.
CSU will also have three buildings on the campus, one a water resources center, also an equine sports medicine facility and the other a CSU Center to come in the later stages of the project. The university is expected to contribute about $200 million in state funding to construct the three buildings.
Major preparation for the site will continue in 2018, with work on the stockyards and new roads and infrastructure coming in 2019.
The livestock and equestrian center projects would be constructed in early 2021, with major work completing by 2023. Arena and expo center projects would push the entire project into more years.
Under the governance agreement, the Western Stock Show Association would continue to operate and maintain existing facilities until the transition to the new city authority begins for new facilities.
The association will produce the stock show annually at the National Western Center and have year-round priority to book livestock, equestrian and rodeo events. The authority may book all other events on a first-come first-served basis.
Other details of the surrounding project will include:
Redevelopment of Brighton Boulevard: A new road will feature protected bike lanes, continuous sidewalks, new stoplight-protected turn lanes and new landscaping.


Redesign of the Interstate 70 corridor: State officials plan to remove the elevated section of I-70, lower the highway below grade and cover the highway by the local elementary school and reconnect Elyria and Swansea neighborhoods.


City officials will need to acquire 64 acres of private business and residential properties to complete the entire 250-acre campus facilitating the National Western Center.


The first two stages of the project should take about seven years, according to National Western officials, until 2023.
"We celebrate the next 100 years of agriculture and the promising future of our Western heritage for generations to enjoy," said Paul Andrews, president and CEO of the National Western Stock Show.
"With the completion of the master plan and framework agreement for the NW Center, a sustainable business model is in place to strengthen the National Western Stock Show for centuries, to be enjoyed by exhibitors and attendees from all over the world."
"Today signifies a milestone for the National Western Center and a furtherance of the unified efforts that have created the vision for this project," said Amy Parsons, executive vice chancellor of the CSU System. "CSU has been working with partners in the community for several years now, and the university is honored to continue our long-term commitment to this area."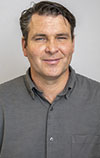 David Cooper

Managing Editor
Progressive Cattleman