U.S. Agriculture Secretary Sonny Perdue didn't mince words with his audience at the National Cattlemen's Beef Association annual convention on the challenges facing American beef production.
"We don't have anything to be ashamed about in the U.S. beef industry," said Perdue at NCBA's final session in New Orleans on Feb. 1. "We have nothing to be ashamed about. We ought to proudly tell people how we do it, why we do it, what we do, and let them know and open up there."
Transparency and trade were two key issues Perdue addressed, with several direct challenges for cattlemen and cattlewomen to better inform today's consumer about their production methods.
"No longer, folks, can we stand behind the cattle guards of our farms and ranches and say, 'We just grow it. You all take care of it from here.' People want to know more. They not only want to know what you feed it, but what you put in it, what you might have vaccinated it with, what you inject it with – they want to know how you treated it." Perdue said the industry's need for transparency is critical as cell-cultured proteins become a new option for consumers.
"You've got to combat the misinformation on social media that's aggressive and live, with the facts. Nothing beats the truth, and you've got to help the people figure it out."
Cell-cultured protein became a territorial fight in 2018, as the USDA and the Food and Drug Administration (FDA) presented their own respective cases for which agency would regulate its use for sale. The two agencies agreed to present a memorandum of understanding (MOU) to show how inspections on health and quality would be jointly governed.
"Between FDA and USDA, I think we're getting it right with an MOU to be signed between the two agencies. We've got to learn how to get along with the other agency that's in the food safety business."
Perdue said the USDA has always jealously guarded its mandate to inspect and grade meat and protein products, because that grading brand has international branding value. The FDA, on the other hand, has to inspect the "scientific genesis" to cell-cultured protein, especially as it relates to stem cells and blood serum. "So it's probably appropriate they get started in the petri dish in that way."
"But I want to assure you folks that when it comes to harvesting that, calling it a product for people to eat, USDA is going to be there guarding the safety and the labeling of that product, to make sure consumers know."
Perdue said if consumers want cell-cultured options, they have the right to buy it. That creates a responsibility for beef producers to know how their product can give consumers what they need.
"My challenge to you as an industry is: Get to know that ultimate customer. Many of you are doing that. The farm-to-table effort, the locally grown [campaigns], there's a big movement about that. Go educate your customers locally and globally about the products you're proud to grow and serve."
Trade issues
Perdue said in his trips to the Oval Office, President Trump frequently asks how he can help the agricultural community. And Perdue tells the president they want him to "make a deal" and get the ag priorities in order.
"Number one is trade. Number two is trade. Number three is trade. And trade is a close fourth too."
Farmers and ranchers are so efficient, Perdue said, that the volume can't be all consumed domestically, and exports are critical.
"As sellers and producers, we want to sell things and we want customers out there, but we want customers who operate by the rules."
Trump is strategizing a "long game" to facilitate those fair rules, Perdue said, especially as they relate to intellectual property. Trump and many economists have long accused China of stealing U.S. intellectual property in technology, medicine and even ag. Perdue briefly explained one case where Chinese nationals were found "digging up corn seed in Iowa."
Perdue said the issue is similar to a cattle producer who finds his own branded cattle in another producer's pasture. "You thought they were good neighbors and good customers. But your brand is showing up in their pasture, and your fences aren't down. So what happened?
"We've got to be good neighbors and treat one another's intellectual property just like we treat their real property. You want what's yours to be yours, and theirs to be theirs. You're perfectly fine competing, but you just don't want to steal from one another. So we need to get some fundamental reforms between U.S. and China."
Perdue warned that even if China reopens to U.S. beef, we cannot rely too heavily on that large market, like the soybean market did.
The U.S. trade team is focusing especially on Japan, now that the countries of the Trans-Pacific Partnership will begin seeing lower tariffs, to the detriment of U.S. goods. Both nations are pushing forward on a bilateral deal that works to their advantage.
Perdue said that Trump is a president with a "genuine affection and affinity for the farmers and ranchers of America, because I think he instinctively understands that you all embody that American spirit of hard work, entrepreneurship and getting up when you get beat down."
Trucking and farm bill
Perdue praised Congress and his USDA team for their collaborative work on the farm bill that was introduced and passed in 2018. The key was to provide answers for lawmakers that didn't politicize the process, but offered clear detail.
The legislation provided $150 million for vaccine banks lobbied by the beef and pork industries, to protect the viability of health.
Perdue said traceability goals are also going to be a part of that.
"We'd like to see some sort of decisions and conclusions over traceability," he explained. "You know that many of our consumers internationally are asking for those kinds of things. We've got limitations there. But the better value we can provide them, the better we can do from a sales perspective."
Perdue also praised Congress for expanding the 150-mile rule on the electronic logging devices required by the Department of Transportation on livestock hauling. He agreed with livestock haulers that it's unrealistic that animals must rest eight to 10 hours on a trailer while a driver rests. Congress is also becoming more understanding of the issue, and Perdue says a resolution could come by year's end.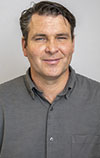 David Cooper

Managing Editor
Progressive Cattleman
PHOTO: USDA Secretary Sonny Perdue spoke at the NCBA annual convention in New Orleans. Photo by David Cooper.