In the CattleFax 2021 outlook session, presented Feb. 24 during the National Cattlemen's Beef Association's Winter Reboot virtual event, CattleFax Vice President of Research and Risk Management Mike Murphy shared the grain and energy outlook for 2021.
Planted acres and yield lower in 2020
Roughly 92 million acres of corn were planted in 2020, about 5 million acres less than originally projected by the USDA. "That had a huge impact in terms of that change of the overall supply of what we expected to have starting last spring to where we are currently." Reduction in yield also figures into the scenario. Drier conditions throughout last summer led to a 6-bushel-per-acre decline in yield from initial projections in May 2020 to the most recent numbers from January. Volatility of demand from the export market should also be taken into consideration. The USDA's supply and demand report from May 2020 had increased corn demand from the export sector by 600 million bushels, but since then, it has been steadily revised progressively lower.
Corn usage
Three key segments of corn usage play into how the market will behave in 2021. The first factor is feed residual. Feed and residual usage declined slightly from just over 5.8 billion bushels to a little more than 5.6 billion bushels. Murphy says animal feed rates in the spring of 2020 had a great deal to do with this. Both the poultry and especially the pork industries faced significant struggles during the heaviest processor shutdown periods of COVID-19 and have yet to replenish their numbers. Murphy says to expect less corn demand from the pork sector, and similarly, no increased demand from the poultry sector in the coming year. However, on the cattle side, we continue to see record numbers of cattle on feed, so there will be a lot of corn usage coming from the cattle industry.
The next usage category is ethanol. The ethanol industry suffered some heavy losses during the earliest outbreak of COVID-19 and is still recovering its footing. Corn used for ethanol and byproducts production dropped from almost 5.5 billion bushels in 2019 to about 4.8 billion bushels in 2020. Predicted use in 2021 hovers at just under 5 billion bushels. Miles driven by the consumer has a direct impact on how much ethanol is going to be used, so if COVID-19 case rates go down and people start to travel more, this number could go up.
The biggest usage factor is exports. The big player here is China, which goes back to the enactment of President Trump's Phase One trade deal, which had a huge impact on overall demand for all commodities, but especially for corn and, to a certain extent, soybeans. China has committed to buy 700 million bushels of corn from the U.S., an astronomical amount compared to their past purchase history with the U.S. Murphy believes they will follow through on this commitment, as China focuses on rebuilding their pork industry post-African swine fever.
Soybeans
It is impossible to discuss corn demand without taking soybeans into consideration. The USDA currently reports U.S. soybeans stock to use at 2.6%, a 10.7% drop from the year before. "This is a frightening tight supply that we're dealing with on the soybean front, and like a lot of things, it's not just going to be able to find a resolution necessarily in an overnight scenario. It's going to have to take time of building supply back up, because, again, as we think about the demand front, we don't see that change." With the Phase One trade agreement, the Chinese have historically been able to sustain heavy buying from the U.S., even at higher prices. As we enter spring and the South American soybean harvest season, we should see some pressure taken off the domestic market. Murphy says some private sector analysts in South America are saying the soybean harvest may be smaller than expected, which, if true, will put more pressure on production here in the U.S., which will mean less corn acres planted.
Planting outlook
Planted corn is estimated at 93 million acres and 89 million acres for soybeans. Combined, that's about 181 million acres – the largest ever planting of those two commodities, which could increase by a few million acres as time goes on.
Corn yield is estimated at 178.5 bushels per acre, and soybeans are estimated at 50.6 bushels per acre. These estimates will be reevaluated later in the summer, after the growing season is well underway, for a more accurate fix. "Corn really doesn't have a huge threat, unless Mother Nature really derails us this summer," Murphy said. "This summer's weather is very critical to the impact you can have on the value of corn."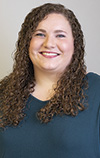 Carrie Veselka

Editor
Progressive Cattle