The U.S. ag community can breathe a small sigh of relief, the 2018 Farm Bill has received approval from both the House and the Senate, and only lacks the president's signature before it is ready to go into action.
The final bill, an attempt at compromise between the disagreeing versions of the bill passed earlier in the year by both houses of Congress, was released on Dec. 10. The Senate passed the new version of the bill on Dec. 11 and then sent it over to the House, where it passed with a 369-47 vote on Dec. 12.
Traditionally, Congress develops a farm bill to be passed every five years. This bill includes the budget for safety net programs for farmers, nutrition programs, wildfire prevention, conservation efforts and much more. With the main hurdle of passing in both the Senate and the House out of the way and only the president's signature standing between the bill and passage, most lawmakers and ag interest groups are anticipating a quick finish. It is expected that President Trump will sign the bill, despite the SNAP requirements that he heavily supported not appearing in the revamped bill.
The bill's passage received praise from many ag interest groups – from beef and dairy to forestry and crop organizations. According to a House Committee on Agriculture press release, nearly 500 ag groups voiced their support for the bill. The bill is hailed as a "huge win" and "serve-all" package that will help farm and ranch families find a needed measure of risk management support, an urgent matter due to the current market and global trade climate. Other groups touted the measure of certainty and stability a farm bill would bring to the economy, allowing farmers and ranchers to plan and prepare for the future.
Beef highlights from the House Committee conference report:
$300 million in permanent, mandatory baseline funding for new animal health programs – the National Animal Disease Preparedness Program and National Animal Vaccine Bank.
A study by the USDA Food Safety and Inspection Service on conducting better and more effective outreach to small and very small meat processors.
Regional Cattle and Carcass Grading Correlation and Training Centers: Under the supervision of the secretary of agriculture, up to three regional centers will be established and will provide education and training for cattle and carcass beef graders of AMS, cattle producers and other professionals involved in the reporting, delivery and grading of feeder cattle, live cattle and carcasses for the purpose of limiting the subjectivity in the application of beef grading standards.
Clarification added to the Emergency Assistance for Livestock, Honey Bees and Farm-Raised Fish program stating that producers may recoup costs incurred from cattle fever tick inspections.
Read the 807-page full House Ag Committee conference report here.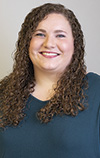 Carrie Veselka

Editor
Progressive Cattleman