Beef industry officials were among the agricultural groups applauding two federal appointment decisions on May 11 that were made toward the goals of increasing U.S. exports.
USDA Secretary Sonny Perdue announced the newly created position of undersecretary for trade and foreign agricultural affairs. The new post is intended to heighten attention in the USDA on international trade.
"Food is a noble thing to trade," Perdue said in a statement. "This nation has a great story to tell, and we've got producers here that produce more than we can consume. And that's good, because I'm a grow-it-and-sell-it kind of guy. Our people in American agriculture have shown they can grow it, and we're here to sell it in markets all around the world."
The announcement came the same day the Senate confirmed Robert Lighthizer as U.S. trade representative.
"International trade is vital to the success of America's cattle industry, and in his new role, Ambassador Lighthizer will serve as our chief negotiator in all trade matters," said NCBA president Craig Uden. "As Ambassador Lighthizer begins his new job, we urge him to focus his efforts on opening and expanding our access to other markets and preventing any action that may hinder our export growth."
Lighthizer likewise earned praise from the American Feed Industry Association and the U.S. Meat Export Federation.
By creating the new undersecretary position, Perdue said the USDA will additionally see some reorganization so the agencies can be fit with their proper missions. Perdue said the new undersecretary will work alongside Lighthizer and Commerce Secretary Wilbur Ross to enable exports. But agency tasks may change with the new position.
"Under the existing structure, the Foreign Agricultural Service (FAS), which deals with overseas markets, and the Farm Service Agency (FSA), which handles domestic issues, were housed under one mission area along with the Risk Management Agency (RMA)," Perdue's statement said. "It makes much more sense to situate FAS under the new undersecretary for trade, where staff can sharpen their focus on foreign markets."
The USDA also will create a new Farm Production and Conservation mission area, focused on domestic ag issues. This will house FSA, RMA and the Natural Resources Conservation Service (NRCS) under one undersecretary, and FAS and trade issues under another.
Uden said the restructuring was a sensible move in making services accessible for cattlemen on the ground. The new undersecretary position also earned praise for "filling in the gaps left by the previous administration."
"This position will play a vital role in leading the USDA's efforts to capitalize on foreign demand for U.S. agriculture products, and we look forward to working with the undersecretary to break down trade barriers and expand our ability to meet the growing demand for U.S. beef in key markets like Asia," Uden said.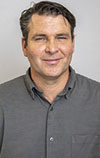 David Cooper

Managing Editor
Progressive Cattleman
Before commenting on our articles, please note our Terms for Commenting.