New legislation in the U.S. House would provide a one-year delay in new laws requiring the use of new electronic logging devices (ELDs) for livestock and insect haulers.
The measure came from the U.S. House Appropriations Subcommittee on Transportation, Housing and Urban Development, as part of its appropriations bill approved out of committee on July 11. The full committee was expected to mark up the legislation in the following week.
The ELD mandate required by Department of Transportation regulations has drawn major concerns from livestock industries and animal welfare groups. Truckers hauling livestock would be required to have the ELDs measuring their time on the road and reducing driving times to 11 hours within a 14-hour window after the driver goes on duty.
"For over a year, we have been working to address the need for greater flexibility for our livestock haulers within the ELD mandate," said Steve Hilker, Transportation Committee Chairman of the U.S. Cattlemen's Association.
In May 2016, Joe Goggins testified on behalf of USCA at the Senate Agriculture Committee hearing on A Review of the U.S. Livestock and Poultry Sectors: Marketplace Opportunities and Challenges. In his testimony, Goggins stated, "Livestock are a highly perishable commodity.
If we hamper the ability to move livestock quickly and efficiently, we might actually limit opportunities for producers in many parts of this country by reducing the number of people interested in buying their livestock."
"We're very happy to see this delay of the ELD enforcement deadline," said California rancher and NCBA President-Elect Kevin Kester in a statement. "This one-year delay will give us time to address our industry-specific concerns and give us more time to work with federal regulators to add needed flexibility, as hauling livestock has many challenges and variables."
Kester and USCA both noted the work of U.S. Rep. David Valadao, R-California, for moving the measure forward.
"The language proposed by Congressman Valadao provides an additional year for our industry to work with the Federal Motor Carrier Safety Administration (FMCSA) to find acceptable solutions to the restrictive Hours-of-Service (HOS) rules for livestock haulers. We hope to implement these solutions to HOS rules before the one-year delay expires."
"Ensuring the livestock industry has the flexibility to do their job is extremely important," said Valadao in a statement to Progressive Cattleman. "I am pleased language was included in the THUD Appropriations Bill to delay the use of the new electronic logging devices for livestock and insect haulers until the industry's concerns are addressed."
"We hope our continued work with FMCSA will allow them to understand the needs of our industry: balancing the welfare of livestock, the safety of our highly skilled drivers and the need to get our animals moved in the safest and most efficient way possible for the driver, others on the road and the animals," Kester said.
BPI, ABC News settle lawsuit on "pink slime"
Five years after the national TV audience was introduced to the term "pink slime," a lawsuit has been settled between ABC News, one of its reporters and Beef Products Inc. (BPI), the largest producer of beef trimmings, at the heart of the case.
BPI and ABC News settled the case June 28, before day 18 of court proceedings in a defamation case before the Union County (South Dakota) Circuit Court. BPI was suing ABC and correspondent Jim Avila for $1.9 billion, claiming the network and its reporter knowingly gave false information about BPI and the lean finely textured beef trimmings in its reporting from 2012.
BPI claimed that reporting had a direct impact on the company closing three of its four plants and caused consumers to believe the product was unsafe to eat. The case was expected to potentially last up to eight weeks.
Reports said the $1.9 billion defamation filing could have resulted in as much as $5.7 billion if BPI had won the case. Because South Dakota has food disparagement laws protecting ag interests, a jury award could be multiplied three times higher than litigated.
Terms of the June 28 settlement were confidential, with both sides claiming right and vindication by agreeing to end the case.
The Roth family, owners of BPI, and the company released a statement saying they were "extraordinarily pleased to have reached a settlement.
"While this has not been an easy road to travel, it was necessary to begin rectifying the harm we suffered as a result of what we believed to be biased and baseless reporting in 2012. Through this process, we have again established what we all know to be true about lean finely textured beef: It is beef, and it is safe, wholesome and nutritious.
"This agreement provides us with a strong foundation on which to grow the business while allowing us to remain focused on achieving the vision of the Roth and BPI family."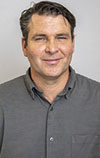 David Cooper

Managing Editor
Progressive Cattleman
Before commenting on our articles, please note our Terms for Commenting.