Japan has announced that the swell of frozen beef imports from the first quarter of the year has triggered a significant tariff increase on imports from the U.S.
The safeguard tariff is a result of a World Trade Organization rule that pushes the tariff from 38.5 percent to 50 percent. The tariff kicks in if the quarterly import volume exceeds the previous quarter by 17 percent.
It will begin Aug. 1 and last through March 31, 2018. The increased tariff only affects exports from nations including the U.S. that do no have free trade agreements with Japan.
The announcement triggered anxiety and concern since Japan has been the top destination for U.S. beef in the export market.
Philip Seng, CEO for the U.S. Meat Export Federation (USMEF), said in a statement that the announcement will have a significant impact not just on U.S. producers but the Japanese food service industry.
"It will be especially difficult for the gyudon beef bowl restaurants that rely heavily on Choice U.S. short plate as a primary ingredient. This sector endured a tremendous setback when U.S. beef was absent from the Japanese market due to BSE, and was finally enjoying robust growth due to greater availability of U.S. beef and strong consumer demand. USMEF will work with its partners in Japan to mitigate the impact of the safeguard as much as possible. We will also continue to pursue all opportunities to address the safeguard situation by encouraging the U.S. and Japanese governments to reach a mutually beneficial resolution to this issue."
Japan's significant increase in beef imports in the first quarter were "driven in part by rebuilding of frozen inventories and strong demand for beef in Japan's food service sector," USMEF said in a statement. The new tariff is especially troublesome since the U.S. does not have free trade deals in place, while Australian beef exports will stay at their current rates of 27.2 percent, due to their trade agreements.
"I am concerned that an increase in Japan's tariff on frozen beef imports will impede U.S. beef sales and is likely to increase the United States' overall trade deficit with Japan," said USDA Secretary Sonny Perdue in a statement. "This would harm our important bilateral trade relationship with Japan on agricultural products. It would also negatively affect Japanese consumers by raising prices and limiting their access to high-quality U.S. frozen beef.
"I have asked representatives of the Japanese government directly and clearly to make every effort to address these strong concerns, and the harm that could result to both American producers and Japanese consumers."
Japan was the top buyer of U.S. beef in 2016, in both volume and value. The 258,653 metric tons of beef sent to Japan was a 26 percent increase over 2015, and the $1.5 billion was an 18 percent increase.
"A 30 percent increase in the tariff rate will be detrimental to the U.S. cattle raisers, who rely on beef sales for their livelihoods, as well as the Japanese consumers who enjoy U.S. beef on their dinner tables," said Richard Thorpe, president of the Texas and Southwestern Cattle Raisers Association in an issued statement. "This is a prime example of why we need a free trade agreement, like the Trans-Pacific Partnership (TPP), with Japan, and I hope this situation can be resolved swiftly."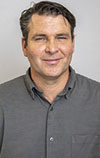 David Cooper

Managing Editor
Progressive Cattleman
Before commenting on our articles, please note our Terms for Commenting.