Alarm bells started ringing as the first wave of tariffs from the U.S.-China trade wars took effect on July 6, with the U.S. ag economy on the front line as one of the first casualties.
The Trump administration's 25 percent tariff on $34 billion of Chinese goods went into effect overnight, with China's previously threatened retaliatory tariffs on U.S. goods, including some beef products, following suit.
Even with the new tariffs in effect, the end is not in sight. According to a Reuters report, hours before Washington's deadline for the tariffs to take effect, President Donald Trump upped the ante, warning that the U.S. may ultimately target over $500 billion worth of Chinese goods; roughly the total amount of U.S. imports from China last year.
This news was not well received by many at home and abroad. Sen. Jerry Moran (R-Kan.) said in the Reuters report, "Tariffs not only hurt our farmers, ranchers and airplane manufacturers, but they also harm every American consumer. We should be working with our allies to isolate China rather than escalate a trade war."
"We can probably say that the trade war has officially started," Chen Feixiang, professor of applied economics at Shanghai Jiaotong University, told Reuters. "If this ends at 34 billion dollars, it will have a marginal effect on both economies, but if it escalates to 500 billion dollars like Trump said, then it's going to have a big impact for both countries."
Trade relations between the U.S. and many other trading partners including the European Union and Canada have also become more tenuous – bad timing all around as the U.S. is also renegotiating NAFTA terms with Canada and Mexico. Although Mexico's president-elect, Andres Manuel Lopez Obrador, seems open to friendly negotiation with the U.S., Canada is also engaging in some tariff retaliation as well.
In response to the U.S. tariffs of 10 percent on aluminum and 25 percent on steel, Canada recently announced tariffs on more than $12.6 billion worth of U.S. products, effective July 1. This includes $170 million worth of U.S. beef products. "These retaliatory tariffs were and still are clearly avoidable, and the unfortunate casualties will be Canadian consumers and America's cattlemen and cattlewomen," said Kent Bacus, director of international trade and market access for the National Cattlemen's Beef Association, in a statement following Canada's tariff hikes.
USDA Secretary of Agriculture Sonny Perdue discussed the impending tariffs in a CNBC newscast. He said U.S. farmers had "legitimate anxiety" in seeing prices drop with increased tariffs on the horizon. "Farmers are resilient," he said in the newscast. "They understand that China has not been playing fair. They're patriots, but they also know that patriotism can't pay the bills, and that's where they're concerned."
Perdue did not disclose details of any plans for shielding U.S. producers from the damage a trade war could inflict on the ag economy, but said that protection was on the way. "The president has told me to tell [farmers] that he's not going to allow them to bear the brunt of these trade disruptions and to make a plan for mitigation if we're unable to resolve the trade issue."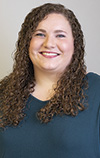 Carrie Veselka

Associate Editor
Progressive Cattleman
Before commenting on our articles, please note our Terms for Commenting.