The USDA reported Sept. 1 feedlot inventories at 10.98 million head, down 1.3% from one year ago. This is the first year-over-year decrease in monthly cattle on feed totals in 33 months, since December 2016.
A larger than expected decrease in August placements, 91% of one year ago, pulled feedlot totals lower than expected. August placements dropped sharply, partly in response to the market shocks resulting from the Tyson Finney County plant fire on Aug. 9, 2019. August marketings were as expected at 98.5% of last year. August had one less business day compared to 2018.
The September Cattle on Feed report highlights some regional differences in the current feedlot situation among the four largest feeding states. The September on-feed inventory in Texas was 101.9% of year earlier levels at 2.73 million head, with August placements up 4.8% year over year. Kansas had a Sept. 1 feedlot inventory 93% of one year ago at 2.34 million head, with August placements 85% of year earlier levels. Nebraska showed a Sept. 1 on-feed inventory of 2.16 million head, 101% of last year, with August placements down 7.3% year over year. Colorado had 0.93 million head of feedlot cattle as of Sept. 1, 103.3% of last year, with August placements 83% of year-earlier levels.
Feedlot placements were down for the fourth consecutive month in August, and total placements the last six months, capturing the bulk of current cattle on feed, are down 0.8% year over year. Meanwhile, monthly marketings for the past six months are up 1% year over year. Feedlots have continued to market cattle timely and maintain currentness.
Does this imply that monthly feedlot inventories have peaked cyclically? Probably not quite … yet. The short-term disruption of the plant fire in August and early September likely delayed some feedlot placements, and a larger 2018 calf crop and generally good forage conditions in 2019 likely means that significant numbers of yearlings are still to be marketed in the fourth quarter. The estimated 2019 calf crop is equal to 2018 levels, meaning that plenty of new-crop calves will be marketed this fall with feeder supplies ample through 2020. It will likely be a few more months before we will see sustained year-over-year decreases in feedlot inventories.
Feeder cattle prices in Oklahoma improved last week, with nearby feeder futures rallying to fill the August down gap. The supportive Cattle on Feed report and growing demand for wheat stockers will likely add further market support in the near term, at least until larger runs of calves and yearlings show up in October. USDA-NASS reported 7% of Oklahoma wheat planted as of Aug. 16. I have noticed numerous wheat fields emerged in the past week. Some wheat pasture will no doubt be ready for grazing by Nov. 1.
This originally appeared in the Sept. 23, 2019, OSU Cow/Calf Corner newsletter.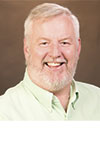 Derrell S. Peel

Livestock Marketing Specialist
Oklahoma State University Extension