The Biden administration submitted its discretionary funding request (DFR) for 2022 to Congress on April 9. The request outlines the president's discretionary funding recommendations for several policy areas and provides "a strategy for reinvesting in the foundations of our country's resilience and strength."
The president's budget, which will present a comprehensive picture of his administration's plans for the 2022 fiscal year, will be released in the coming months.
The DFR request includes provisions for targeted investments in a wide range of federal government policies, including funding for high-poverty schools, launching the Advanced Research Projects Agency for Health, fighting the opioid crisis, preparing for future public health crises, investing in "tackling the climate crisis" – a $14 billion funding increase from 2021 – extending housing vouchers and housing for the homeless, strengthening civil rights enforcement, combating gun violence, embarking on part one of a "four-year commitment to invest in Central America as part of a comprehensive strategy to address the root causes of irregular migration" and increasing funding for immigration courts, increasing funding for support programs for survivors of gender-based violence and more funding for U.S. tribal nations.
President Joe Biden's DFR also includes $27.8 billion for the USDA, a 16% increase in funding from the 2021 budget. In a statement, the USDA said the DFR advances key USDA objectives:
The funding addresses four key areas for the USDA:
Rural broadband access – Rural residents are more than 10 times likelier to lack access to quality bandwidth compared to urban residents. "The benefits of high-speed internet will serve as an economic equalizer for rural America, and the work of installing broadband will create high-paying union jobs with benefits in rural communities."


Research and development – The DFR allocates $4 billion for the USDA's research, education and outreach programs, along with additional funds to support a "multiagency initiative to integrate science-based tools into conservation planning in order to measure, monitor, report and verify carbon sequestration, greenhouse gas (GHG) reduction, wildlife stewardship and other environmental services at the farm level and on federal lands."


Wildfire prevention and control – The DFR provides nearly $1.7 billion for high-priority hazardous fuels and forest resilience projects and a science-based approach to vegetation management at the Forest Service and the Department of the Interior to protect watersheds, wildlife habitat and the wildland-urban interface.


A strong nutrition safety net – The DFR proposes $6.7 billion for critical nutrition programs, including the Special Supplemental Nutrition Program for Women, Infants and Children (WIC), to help vulnerable families put healthy food on the table and address racial disparities in maternal and child health outcomes.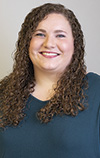 Carrie Veselka

Editor
Progressive Cattle