The Biden administration recently announced a new conservation plan with the lofty goal of conserving 30% of the nation's lands and waters by 2030.
For context, about 12% of U.S. land and 25% of U.S. waters are currently protected, according to American Progress, a left-leaning think tank. In a report titled "Conserving and Restoring America the Beautiful," also called the "30x30" plan, the Biden administration revealed the plan for implementing a "locally led campaign" that will be enacted over the next 10 years.
The plan follows up on the Great American Outdoors (GAO) Act, a 2020 law that authorized $3 billion for conservation projects, outdoor recreation, and maintenance of national parks and other public lands. The priorities included in the 30x30 report include creating parks in urban areas and other "nature-deprived communities," funding for tribal conservation efforts, expansion of fish and wildlife habitats and corridors, increased access to outdoor recreation opportunities and creation of a "civilian climate corps" to work on conservation and restoration projects across the country. The report states, "The president's challenge is a call to action to support locally led conservation and restoration efforts of all kinds and all over America, wherever communities wish to safeguard the lands and waters they know and love. Doing so will not only protect our lands and waters but also boost our economy and support jobs nationwide."
No cost estimate was provided for the 30x30 plan, but it is suggested the funding could come from multiple sources including department budgets, the GAO Act, the 2018 Farm Bill and Biden's already announced $2.3 trillion infrastructure plan. Despite the infusion of federal cash, Biden's plan will require a significant amount of voluntary conservation efforts from farmers, ranchers, and the forestry and fishing industries.
Ag industry groups have been appreciative of the cooperation with the Biden administration's response to farmer and rancher concerns while creating the 30x30 plan. "We are pleased to see USDA and Department of the Interior incorporate many of the recommendations of America's farmers and ranchers into this conservation plan," said Kaitlynn Glover, National Cattlemen's Beef Association (NCBA) executive director of natural resources and Public Lands Council executive director. "This is a productive starting point that builds on the input of a diverse array of stakeholders – and moving forward, our focus will be on holding the administration and federal agencies to it."
American Farm Bureau President Zippy Duvall also pointed out that the report still lacks plans for implementation, calling it "big on ideas, short on details." "The report is a philosophical document that emphasizes important principles such as incentive-based voluntary conservation, protecting personal and property rights, and continued ranching on public lands, but it lacks specifics."
An NCBA statement outlines one of the key points of the 30x30 report that relates directly to beef producers in several ways:
Incentivize voluntary conservation efforts and provide new sources of income for American farmers, ranchers and foresters
Improve the effectiveness of relevant USDA conservation programs through the 2023 Farm Bill
Support the voluntary conservation efforts of private landowners
Leverage public-private partnerships and voluntary measures to improve targeted populations of wildlife
Create jobs in rural America that support science-driven stewardship and conservation efforts
The statement also included some facts about the beef industry's focus on environmental stewardship for ranchers to share with consumers and other questioning parties:
Direct emissions from cattle account for only 2% overall of U.S. greenhouse gas emissions.
Livestock grazing significantly improves soil health, increasing the capacity of grasslands to sequester carbon out of the atmosphere.
The U.S. cattle and beef industry has had the lowest greenhouse gas emissions intensity in the world since 1996.
Between 1961 and 2018, the U.S. beef industry reduced emissions by more than 40% through continued sustainability efforts and improved resource use.
Last year, corn going to feed beef cattle represented only 7% of all the harvested corn grain in the U.S.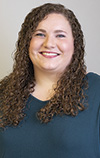 Carrie Veselka

Editor
Progressive Cattle