Lawmakers recently introduced the Transporting Livestock Across America Safely (TLAAS) Act, a bipartisan bill reforming the federal hours-of-service (HOS) rules. The bill was sponsored by Sens. Ben Sasse (R-Neb.), Heidi Heitkamp (D-N.D.), Jerry Moran (R-Kan.), Joni Ernst (R-Iowa), Jon Tester (D-Mont.), John Hoeven (R-N.D.), Tina Smith (D-Minn.), Pat Roberts (R-Kan.), Rand Paul (R-Ky.), Marco Rubio (R-Fla.) and Doug Jones (D-Ala.).
The HOS rules dictate that truck drivers are required to turn on the electronic logging devices (ELDs) that track their driving times and distances after surpassing the 150 air-mile radius from their loading point. As the rules stand, after activating their ELDs, truckers would only be able to drive for 11 hours before taking a mandatory 10-hour break.
For truckers hauling livestock, the HOS rules as they currently stand are impracticable. "The current hours-of-service rules for livestock haulers present big challenges for our industry and can often jeopardize the health and well-being of livestock," said NCBA President Kevin Kester in an NCBA news release. "Hauling livestock is inherently different than hauling products like paper towels or bottles of water. Live cattle can't simply be left unattended in a trailer – especially in very hot or cold weather – for extended periods of time, and this bill takes that into account."
The new bill considers the rules in the situation that livestock haulers are transporting living, breathing animals that need to be moved from one destination to the next as quickly and safely as possible. According to the NCBA press release, the bill "provides for more drive time for livestock haulers, as well as granting the flexibility for drivers to rest at any point during the trip without the break counting against HOS time." The bill also allows for an additional 150 air-mile exemption at the end of the haul to account for the wait time that occurs when unloading live animals.
"Given the unique nature of livestock hauling – often very long distances between cow-calf operations and feedlots or processing facilities – and the fact that we're transporting live animals that must be treated humanely – this legislation is vitally important, and I think it strikes a balance coupled with common sense for everybody involved," Kester said in the news release.
U.S. Cattlemen's Association (USCA) Transportation Committee Chairman Steve Hilker said in a USCA news release, "We asked, and Congress answered. This is a historic moment for livestock and insect haulers to finally be afforded needed flexibility in the restrictive hours-of-service rules. We commend this bipartisan group of senators, led by Sen. Sasse, for working with the industry towards a commonsense solution."
Kester hopes for the bill to move quickly through the House and the Senate in order to beat the deadline for the latest ELD extension, which expires on Oct. 1.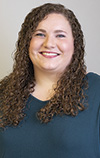 Carrie Veselka

Associate Editor
Progressive Cattleman
Before commenting on our articles, please note our Terms for Commenting.