Chinese e-commerce company JD.com has reached an agreement with the Montana Stockgrowers Association (MSGA) to import $2 billion worth of beef products.
This is only one of several negotiations between livestock groups and Chinese companies that have been taking place since China lifted its 14-year ban on U.S. beef earlier this year. China is a prime market for U.S. beef, having imported an estimated $2.6 billion worth of beef in the past year, according to reports in the Wall Street Journal. The MSGA-sourced beef will be marketed directly to JD.com's 258 million Chinese consumers.
The deal, set to unfold over three years, also includes negotiations to lay down another $100 million to build a processing plant in Montana to support the increased production, with construction starting as early as 2018. If the trade deal is in effect, experts estimate that Montana's beef export sales will increase by 40 percent in 2018, according to the Northern Ag Network.
Errol Rice, executive vice president of MSGA, and JD.com signed the memorandum of agreement with U.S. Secretary of Commerce Wilbur Ross Jr. and Chinese Vice Premier Wang Yang.
MSGA President Bryan Mussard said in a phone interview with the Northern Ag Network that the e-commerce platform is a great way to reach the Chinese consumer population. "Most of those people do their grocery shopping online, and then they have deliveries," he said. "The old-school butcher and people going downtown and buying their food is kind of by the wayside."
Mussard said representatives from the Chinese Chamber of Commerce and JD.com visited Montana in September to get a first-hand view of the high-quality beef to be had from the U.S. The MSGA has been working with Sen. Steve Daines, R-Mont., to expand the reach of Montana beef to global markets.
Daines said the deal with JD.com is a step toward success for the Montana beef market. "This landmark agreement has the potential to substantially increase Montana opportunity and agricultural exports to the fastest growing overseas market for beef," he said in a statement to the Northern Ag Network. "This is a win for Montana's hardworking ranchers."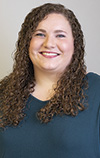 Carrie Veselka

Associate Editor
Progressive Cattleman
Before commenting on our articles, please note our Terms for Commenting.