Cody Easterday, owner of Easterday Ranches Inc., pled guilty to defrauding (Tyson) and an unnamed company (Company 1) out of more than $244 million by charging them under various agreements for the purported costs of purchasing and feeding hundreds of thousands of cattle that did not actually exist.
According to a Department of Justice (DOJ) press release, Easterday reportedly used his company to enter into a series of agreements with Tyson and Company 1, detailing that the two companies would advance Easterday Ranches the costs of buying and raising the cattle, and once the cattle were slaughtered and sold at market price, Easterday Ranches would pay back the advance, plus interest and other expenses, and retain the remainder of the profits.
The DOJ states that, beginning sometime in 2016 and continuing through November 2020, Easterday and others submitted falsified invoices and other information to Tyson and Company 1. "These false and fraudulent invoices sought and obtained reimbursement from the victim companies for the purported costs of purchasing and growing hundreds of thousands of cattle that neither Easterday nor Easterday Ranches ever purchased, and that did not actually exist. As a result of the scheme, Tyson and Company 1 paid Easterday Ranches over $244 million for the purported costs of purchasing and feeding these ghost cattle.
"Easterday used the fraud proceeds for his personal use and benefit, and for the benefit of Easterday Ranches, including to cover approximately $200 million in commodity futures contracts trading losses that Easterday had incurred on behalf of Easterday Ranches. In connection with his commodity futures trading, Easterday also defrauded the CME Group Inc. (CME), which operates the world's largest financial derivatives exchange. On two separate occasions, Easterday submitted falsified paperwork to the CME that resulted in the CME exempting Easterday Ranches from otherwise-applicable position limits in live cattle futures contracts."
As part of his guilty plea, Easterday has agreed to repay $244,031,132 in restitution and may serve up to 20 years in prison. His sentencing is scheduled for Aug. 4. A federal district court judge will determine any sentence after considering the U.S. sentencing guidelines and other statutory factors.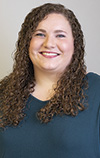 Carrie Veselka

Editor
Progressive Cattle