Elanco Animal Health announced Aug. 20 its plans to acquire Bayer's animal health business, which will make it the second largest animal health company behind Zoetis.
The transaction is valued at $ 7.6 billion, consisting of $5.3 billion in cash and $2.3 billion in Elanco stock. The transition is estimated to be complete by mid-2020, depending on how quickly the closing conditions, which include approval by antitrust authorities, are met.
According to an AP news report, Bayer is divesting itself of several of its businesses in order to lower its debt after spending $63 billion last year to acquire Monsanto. It also faces thousands of lawsuits claiming that Roundup herbicide, a Monsanto product, causes cancer, regardless of several studies that declare the herbicide's active ingredient is safe.
Elanco estimates that the acquisition will double their companion animal business, advancing the company's intentional portfolio mix transformation and creating a balance between its food animal and companion animal segments.
"In our first four quarters as an independent company, we have validated the significant value creation potential from a dedicated focus on animal health and a targeted strategy," said Elanco President and CEO Jeffrey N. Simmons in a news release. "Joining Elanco and Bayer Animal Health strengthens and accelerates our IPP strategy, transforms our portfolio with the addition of well-known pet brands, brings an increased presence in key emerging markets, expands innovation and accelerates our margin expansion journey. The move combines our long-standing focus on the veterinarian, while meeting pet owners' changing expectation of pet care and access to products."
Bayer AG's CEO, Werner Baumann, added, "Our animal health business is among the pioneers of this sector, having built up an attractive portfolio and secured well-established market positions in the companion and farm animal segments. And now, the combination with Elanco will give rise to a leading competitor in the animal health industry, benefiting customers, employees and shareholders alike."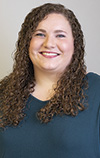 Carrie Veselka

Editor
Progressive Cattle