The USDA recently released an implementation timeline for beefing up its disease traceability program by transitioning to a 100 percent radio-frequency identification (RFID) system by 2023.
Ideally, within the next four years, the only tags the USDA will recognize as official ID will be approved RFID tags. The metal "brite" tags currently supplied by the USDA will no longer be available.
In order to comply with the Animal Disease Traceability Act (ADT) requirements, all adult reproducing beef animals and dairy animals of any age will need official, individual RFID eartags. This excludes feeder cattle or animals moving directly to slaughter.
Implementation timeline
Dec. 31, 2019 – The USDA will discontinue providing free metal tags. However, approved vendors will still be permitted to produce official metal tags for one additional year. Approved vendor tags will be available for purchase on a state-by-state basis as authorized by each state animal health official through Dec. 31, 2020.
Jan. 1, 2021 – The USDA will no longer approve vendor production of metal eartags with the official USDA shield. Accredited veterinarians and/or producers can no longer apply metal eartags for official identification and must start using only official RFID tags.
Jan. 1, 2023 – RFID eartags will be required for beef and dairy cattle and bison moving interstate that meet the above requirements. Animals previously tagged with metal eartags will have to be retagged with RFID eartags in order to move interstate.
One of the major concerns and sources of resistance among livestock producers is footing the expense of purchasing RFID tags. The USDA is currently working out a cost-share program to help producers get the program in place. Although nothing has been formally proposed, one suggestion is a three-way split shared between the USDA, state agencies and producers.
View the USDA fact sheet, or learn more about the ADT program.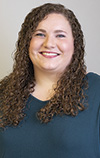 Carrie Veselka

Editor
Progressive Cattleman