After a protracted election period, The Associated Press and other news agencies called the 2020 presidential election in former Vice President Joe Biden's favor on Nov. 7, 2020, after Biden scored crucial wins in Arizona, Michigan, Wisconsin and finally Pennsylvania.
President Donald Trump has contested the verdict, issuing claims of voter fraud. The Trump campaign has filed several lawsuits attempting to invalidate some mail-in ballots in Georgia, delay the count in Pennsylvania and secure more access to the count in Michigan, Politico reports.
Many changes lie in store for both the House and the Senate after all votes have been tallied. At the time of publication, the Republicans have managed to hold on to the majority in the Senate, but the margins are tight and a pair of special elections in Georgia will leave two seats empty until January 2021.
Regardless of how the congressional votes shake out, there are many changes in store for ag policy under the Biden administration. Three extremely influential positions are open for consideration, and the three individuals who become the U.S. Secretary of Agriculture, Senate Ag Committee chair and House Ag Committee chair will have a great deal of influence on ag policy.
New administration, new U.S. Secretary of Agriculture
After Biden finishes selecting his key cabinet members, he will select a new U.S. ag secretary. Many officials and lawmakers from the Obama era are on the speculative list for this position, including former Sen. Heidi Heitkamp of North Dakota, California state Ag Secretary Karen Ross, Reps. Marcia Fudge (D-Ohio), Cheri Bustos (D-Illinois), Chellie Pingree (D-Maine) and Delaware state Ag Secretary Michael Scuse.
New House Ag Committee chair
House Agriculture Committee chairman Collin Peterson (D-Minnesota) lost his seat to Republican Michelle Fischbach. Peterson, a conservative Democrat, had served more than 30 years in Congress and was one of the two House Democrats who voted against articles to impeach President Donald Trump.
Three candidates putting their hats in the ring for his replacement are Reps. David Scott (D-Georgia), Fudge, who is also on the list for U.S. ag secretary, and Jim Costa (D-California). Costa, a farmer himself, represents the Central Valley district in California. Conversely, Scott represents a fairly suburban district near Atlanta, and Fudge represents an urban district of east Cleveland.
Fischbach told reporters she plans to pursue a position on the ag committee.
New Senate Ag Committee chair
There are a number of contenders for a place on the Senate Agriculture Committee, following the retirement of committee chair Pat Roberts (R-Kansas). If Republicans retain control of the Senate after the special elections in January, two possible candidates are Sens. John Boozman (R-Arkansas) and John Hoeven (R-North Dakota). If the Democrats carry the day in the Senate, the chair could go to Sen. Debbie Stabenow (D-Michigan).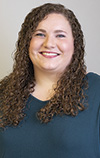 Carrie Veselka

Editor
Progressive Cattle