The struggles experienced by the beef industry during the coronavirus pandemic do provide some bright reasons for optimism, said Randy Blach, CEO of CattleFax, during a digital presentation at the Texas A&M Beef Cattle Short Course on Aug. 3.
In spite of supply chain shortages, Blach said, consumers still show high demand for choice beef for the high quality is has among all proteins.
Through the COVID-19 pandemic slowdown – a period marked from March 15 to July 12 – retail beef value sales are up 36% and retail volume sales are up 22% since 2019. CattleFax translates that into $7.4 billion in meat department sales during the pandemic.
"Why are we seeing beef demand hold together? The market continues to reach new records with quantities of Prime and Choice beef," Blach said. "I think it's important to understand how much this business has changed, from produced commodity beef to high-quality CAB [Certified Angus Beef] and Prime beef.
"That's a 60% increase in demand index for Choice. The market is rewarding producers to make high-quality beef for avenues it can go through."
The greater push for beef at retail grocers was obviously offset by a drop in food service delivery during the height of the pandemic. Restaurants, schools and other high-volume buyers of beef products were closed, and those cuts had to be repackaged to find a market.
"About 55% of our total disappearance occurs at food service, about 45% of it at retail," Blach explained.
Blach said the oversupply of fed cattle is catching up with packer capacity after a long stretch of backlogged herds through spring. Slaughter numbers continue to accelerate against the high numbers of cattle on feed – many of them sitting for more than 150 days.
"This is the biggest change of carryover in the U.S. cattle history," Blach said of the numbers now catching up with regular fall capacity. "There's always a normal carryover [in July and August]. We've never had a carryover of 60 days like this. Now, we're on the downhill with supply and will pick up that spot in the next two to three months."
A clear need, Blach added, will be for more packer capacity to expand in the future. The industry has seen a loss of 70,000 head of weekly harvest capacity since 2006, and plants continued to close during sicknesses of COVID-19 this spring.
So, the limited packer capacity in recent years after the droughts has swung leverage to packers, with five straight years of packer profitability. "We need what they have, more than they need what we have," Blach said of packers and the supply buildup.
News of a new packer house in Jerome, Idaho, and 20,000-more-head processing availability in new packers across the country will help producers gain back leverage and prevent tight packer access as was seen through the Tyson fire and COVID-19.
"I do not believe our nation's beef cow numbers will grow until we have more packing capacity," Blach said. "We need to add some additional hook space, so it takes part of the risk out of livestock ownership. We've had two events impacting cattle prices. That's a big deal for us and a limiting factor for some time."
Slaughter numbers will kick up higher in the coming months, Blach predicted, as the cattle and calf supply outside of feedlots is at its biggest tally seen in years, with 37.4 million head.
"We'll be at our peak slaughter in 2021," he said, adding that since weekly slaughter dropped to 370,000 head of slaughter in April, the industry will need to average between 515,000 and 530,000 head per week through both the third and fourth quarters to move out of oversupply.
"This means the cattleman is going to regain leverage," Blach said of the expected drop in high feedlot figures (See Figure 1). "We will take margin away from packer in [the] next three to four months."
Cow numbers and forage
A possible threat to cow-calf producers in the coming months comes from the rapidly drying conditions in the Southern Plains. U.S. pasture and range conditions are worsening through an unconventional but still building La Nina pattern that usually hurts much of the Southwest.
Blach said a drought would increase even more slaughter in the western U.S. and Central Plains. Corn plantings are strong in the Corn Belt and should lead to a strong harvest but "range conditions are in a tougher position than any in the past 20 years."
Increased slaughter over the next six months would cut into feeder supplies and lower the beef cow supply down another 300,000 head by January. A rebuilding phase would await sometime by 2023, and beef prices could go back up. (See Figure 2)
Seasonal fed steer prices could get back to their usual trend by October or November.
"The average steer price has been in between 100 and 130. It's taken awhile in 2020, but we're back above minimums of 100."
On the feeder calf side, a seasonal rally started as the year began before hitting the cycle low of 112, "but we should hit back to our range of 130 to 160." (See Figure 3)
Weather outlook
The building dry patterns through the central plains has created some pockets of precipitation, or what Colorado meteorologist Brian Bledsoe calls "haves and have nots" in much of the cattle production states.
The La Nina pattern that many weather patterns expected for 2020 has created cooler-than-usual elements in southern climates. But, that could change in coming months, Bledsoe said.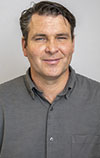 David Cooper

Managing Editor
Progressive Cattle