Hurricane Florence made landfall near Wrightsville Beach, North Carolina, early Friday morning as a Category 1 storm with winds at 75 miles per hour.
Although Florence was downgraded from a Category 4 storm at sea to Category 1 at landfall, forecasters warn the storm could bring catastrophic storm surges and cause devastating flooding. Meteorologists predict 20 or more inches of rainfall in eastern North Carolina, and some experts say Hurricane Florence is the worst storm to hit the Carolinas in 30 years.
North Carolina is the bull's eye for Hurricane Florence, and as agriculture is its number one industry, valued at $87 billion dollars, according to a Reuters report, the state is set to sustain some heavy damages.
The governors of North Carolina, South Carolina, Georgia, Maryland and Virginia have declared a state of emergency. At least 1 million people have been ordered to evacuate in the week preceding landfall. Farmers are scrambling to complete their harvests and prepare for the coming storm.
"During harvest, time is of the essence," North Carolina Governor Ray Cooper said in a news release. "Action today can avoid losses due to Florence." He has also signed a transportation waiver that would allow farmers to harvest and transport their crops and livestock more quickly. It is unknown exactly how many livestock and poultry animals are in the path of the storm, but heavy losses are unavoidable.
North Carolina is the country's top producer of tobacco, second-largest producer of hogs, a major poultry producer and a valuable source of corn, soy, cotton and other crops. Hog producers have prepared for the storm by lowering the levels of their manure lagoons and doing their best to shore them up in order to avoid a recurrence of events from Hurricane Floyd in 1999, when many lagoon walls failed, contaminating waterways with animal carcasses and waste.
The full impact of Hurricane Florence cannot be guessed until after the storm has passed, but East Coast farmers and ranchers stand in need of all the help and prayers they can get as Hurricane Florence rages up the coast.
See the latest on Hurricane Florence here.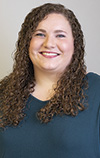 Carrie Veselka

Associate Editor
Progressive Cattleman