2018 was a tough year for U.S. trade relations, but 2019 holds potential for a little more peace on the trading front. President Trump reached a tentative truce with China President Xi Jinping during the much-anticipated G20 leaders summit in Buenos Aires, Argentina, on Dec. 1, 2018.
The two leaders agreed to a 90-day halt on the increasing tariff rates to allow time to work out a friendlier trade arrangement.
Trump and Xi agreed to hold off on imposing new tariffs for 90 days, with Trump also claiming China is supposed to start buying U.S. agricultural products and cut the 40 percent tariffs on automobiles.
Investors met the news with mixed reactions. On Dec. 1, markets opened high and ended positive. The next day, markets plunged as uncertainty over how much could realistically get done with such a short deadline grew. Trump appeared to address those concerns with a Twitter post saying he would be willing to extend the 90-day ceasefire if the trade talks go the way he hopes, but investors remain skeptical.
Treasury Secretary Steven Mnuchin told the Wall Street Journal CEO Council: "The market is trying to figure out: 'Is there going to be a real deal at the end of 90 days or not?'" he said. He maintains the summit in Argentina was a positive step, describing upcoming negotiations as historically significant because both leaders had agreed to delve into several specific issues.
White House trade adviser Peter Navarro told Fox News: "We have 90 days to see progress on that, and I think it is premature for people to lose faith in that process."
China responded positively, although briefly, to questions about the meeting. In a statement following the two-and-a-half-hour meeting, State Councilor and Foreign Minister Wang Yi said, "The meeting was very successful and reached important consensus, which pointed out the direction for Sino-U.S. relations in the coming period."
The statement did not give details on what was discussed during the meeting, but according to U.S. officials, one item slated to return to China's shopping list is U.S. agricultural products.
From the White House G20 press release
President Trump has agreed that, on Jan. 1, 2019, he will leave the tariffs on $200 billion worth of product at the 10 percent rate and not raise it to 25 percent at this time. China will agree to purchase a not-yet-agreed-upon, but very substantial, amount of agricultural, energy, industrial and other product from the U.S. to reduce the trade imbalance between our two countries. China has agreed to start purchasing agricultural product from our farmers immediately.
President Trump and President Xi have agreed to immediately begin negotiations on structural changes with respect to forced technology transfer, intellectual property protection, nontariff barriers, cyber intrusions and cyber theft, services and agriculture.
Will 90 days be long enough to negotiate a new trade arrangement with China? Producers will find out in March.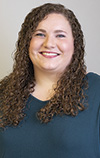 Carrie Veselka

Associate Editor
Progressive Cattleman