President Trump signed the 2018 Farm Bill into law on Dec. 20, 2018, much to the relief of lawmakers and agriculture interest groups alike.
The $867 billion bill included billions of dollars in aid for farmers, including funds to offset the negative effects of Trump's tariff-heavy trade war with China, where agricultural products, including beef, are in the line of fire.
"This gives a peace of mind to our producers here who have to make plans for 2019," Secretary of Agriculture Sonny Perdue told Fox Business Network the morning of the signing. "It was a good bipartisan vote in Congress – and while we didn't get everything we had hoped to get in the bill, it's a very stable bill for agriculture and for consumers as well."
The shutdown
The stability and peace of mind brought by the farm bill didn't last long. Trump's debate over allocating $5.7 billion in funding for a U.S.-Mexico border wall led to a government shutdown that, as of print deadline for this article, has stretched into its third week and is currently the second-longest in U.S. history, after the 21-day shutdown of 1995-96. As time passes and funds run short, the shutdown is creating problems that, both short-term and long-term, will be difficult to recover from.
At least nine government departments, including the USDA, have had to cut down on their staffing, leaving 800,000 government employees on unpaid furlough or having to work without pay. After over two weeks of running on a skeleton staff, many government agencies are starting to feel the strain and announcing delays of important policy development.
The EPA and Army Corps of Engineers will delay publishing the proposed Waters of the U.S. replacement in the Federal Register until after funding is restored at the EPA, according to a report from Pro Energy. The 60-day public comment period on the proposed rule also won't begin until it is published, and a hearing on the Waters of the U.S. proposal, set for Jan. 23 in Kansas City, was postponed indefinitely.
Other agencies, like the FDA, have a skeleton staff of inspectors working without pay to keep the meat, grain and other commodity inspections running. Since several agencies, including the National Agricultural Statistics Service (NASS), have been closed down until the government resumes, important market reports and agricultural statistics are no longer available, creating uncertainty in some markets.
On the bright side, as support for the shutdown continues to wane, experts anticipate Congress passing appropriations bills to reopen several parts of the government not connected in any way to the border wall, including the USDA and FDA.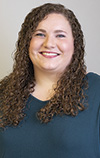 Carrie Veselka

Associate Editor
Progressive Cattleman