The USDA announced Oct. 4 an additional $100 million in funding from the American Rescue Plan (ARP) Act to help private lending for the expansion of meat and processing capacity, in addition to other food supply chain infrastructure.
The new $100 million funding is in addition to the $500 million announced in July as part of the processing capacity expansion to even markets for farmers and ranchers.
The USDA's newest commitment came after President Joe Biden announced an initiative to reduce the bottleneck point for beef, pork and poultry processing at the four largest processors. The administration wants to "enforce the antitrust laws, boost competition in meat processing and push back on pandemic profiteering that is hurting consumers, farmers and ranchers across the country," the White House said in a statement released Sept. 8.
The exact outline for the eligibility requirements and the application window were not immediately set by the USDA, but it encouraged those interested to attend lender training webinars and other forums for lenders to know the framework.
"COVID-19 revealed vulnerabilities in our food system. As we build back better, we must create more, better and fairer markets that enhance competition and create economic opportunity across America's agriculture and food supply chains," said USDA Secretary Tom Vilsack. "This is another meaningful step in our efforts to act on lessons from COVID-19 to build a food system that is fair, competitive, distributed and resilient where a greater share of the food dollar goes to those growing, harvesting, processing and preparing our food."
The initial $500 million investment plan came with a USDA solicitation for public input with the Build Back Better Initiative attached to the ARP Act.
That first funding plant included more than $150 million for existing small and very small processing facilities to endure pandemic challenges and be more competitive in the current market. The funding specifically helps provide Meat and Poultry Inspection Readiness Grants and targets ways to reduce overtime inspection fees for smaller processors.
Ted Schroeder, a professor and director for the Center for Risk Management Education and Research at Kansas State University, said today's effort to expand packer capacity may not be the best course of action. "Unfortunately, today is not a wise time to invest in new beef packing plant capacity expansion," Schroeder said. "The main reason is because by the time newly constructed plants will be operating, due to extended droughts in major cow-calf regions of the U.S. occurring now, we will have shrunk the herd to where we will again have excess packing capacity, likely even with current existing capacity, let alone added new entrants."
The National Cattlemen's Beef Association (NCBA) embraced the USDA plan for the additional $100 million lending investments for supply chain infrastructure in a statement released after the USDA announcement.
"Our number one goal at NBCA continues to be opening up new opportunities for cattle producers to be profitable," said NCBA Vice President of Government Affairs Ethan Lane. "The pandemic accentuated a number of vulnerabilities within our supply chains – chiefly the choke point at the meat-packing sector, which has resulted in unsustainable prices for cattle producers and increased the cost of beef for consumers. Today's announcement is another step toward returning stability to the markets, and NCBA urges USDA to announce eligibility requirements and application instructions as quickly as possible."
In its Sept. 8 announcement and policy paper, the White House underscored the significant profits and dividends seen by major processors such as JBS and Tyson during the pandemic in a period of heavy burden for consumers, farmers and ranchers. It highlighted how prices processors pay to ranchers hasn't increased, while prices collected by the same packers from retailers has climbed.
"These record profits and dividend payments come at a time when consumers are paying more to put food on the table, workers are risking their health and safety to keep America fed, and farmers and ranchers are also facing unprecedented droughts, wildfires and other extreme weather events that put their herds and farms at risk," wrote authors Brian Deese, Sameera Fazili and Bharat Ramamurti. "Meanwhile, taxpayers have made historic investments to help businesses keep their doors open and families cope with the economic impacts of this pandemic. These taxpayer investments have kept per capita demand for meat steady, unlike the collapse in demand the meat industry experienced in the Great Recession."
Schroeder expressed concern that federal aid for new plants could backfire on current infrastructure.
"The federal government subsidy for new plant investment could well put in jeopardy existing plants in a couple years who are not enjoying the same subsidies," Schroeder said. "Furthermore, if interest rates start to increase, which with inflation many expect could occur, highly leveraged plants in such a capital-intensive industry could be at even greater financial risk.
"Some of these new ventures will probably survive, some will not. Regardless, the risks are clear and multifaceted for new plant expansions, and timing is everything."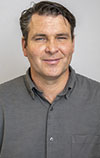 David Cooper

Managing Editor
Progressive Cattle