Australian producers are facing catastrophic losses of an estimated 500,000 head of cattle from torrential monsoon rains that have turned dry paddocks to rivers and washed stranded stock into the floods or left them smothered in lakes of mud.
For the past seven years, Australia has been in a severe drought, forcing producers to liquidate much of their herds to make ends meet. In February, the Australian summer rainy season, Queensland's northwest outback received what some producers say is between a year and three years' worth of rainfall in a matter of days. The downpour has turned the area into a muddy lake spanning hundreds of thousands of acres.
Many producers are estimating 80 to 100 percent losses on their cattle. For the small portion saved from the floods and not stranded in the mud left by slowly receding water, access to feed and uncontaminated water is a big concern. With most areas of the flooded cattle stations accessible only by air, feed drops by helicopter are the only option.
Most of the cattle producers have been able to find have either been drowned in the flood or stuck in the mud without proper air or feed for so long they have to be put down. It isn't just cattle. Producers are also finding the remains of kangaroos, feral hogs and other wildlife unable to avoid the water and mud.
Michael Guerin, CEO of AgForce, the peak body for the Queensland cattle industry, told The Guardian it could take producers decades to recover. "There is no doubt this is a disaster of unprecedented proportion," he said. "The loss of hundreds of thousands of cattle after five, six, seven years of drought is a debilitating blow not just to individual farmers, many of whom have lost literally everything, but to rural communities."
Queensland producers are facing zero income for the next few years as they reconstruct their lives and livelihoods from the ground up. A Queensland grazier said in a Facebook post, "We don't know what's going to happen next … We can't pay the banks back. We need Australia to back us."
The Australian government has announced an immediate payment of $1 million to the affected areas. "This payment will be for them to use on priorities they deem most urgent, whether that be rate relief for impacted properties, infrastructure or the disposal of cattle which have perished," Australian Prime Minister Scott Morrison told the press in a briefing Feb. 11.
"What we need to do is give [producers] what they need and get out of their lives and let them do it because they know best," David Littleproud, Federal Agricultural Minister, said in a Brisbane news channel report. "They've had it tougher, they'll have it tougher again, but they won't give up."
Australia is the third-largest global beef and veal exporter, exporting more than 1 million tons each year. Queensland alone is home to over 11 million head of cattle – now 10.5 million and counting.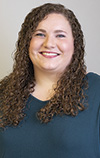 Carrie Veselka

Associate Editor
Progressive Cattleman