USDA and FDA officials reached an agreement Nov. 16 declaring that cell-cultured meat will come under joint oversight from both agencies.
After extensive discussions between government agencies and industry groups, and following comments garnered during the public meeting held in Washington in late October, officials from both agencies agreed to share oversight of cell-cultured food products derived from livestock and poultry.
According to the new guidelines, the FDA will oversee cell collection, cell banks and cell growth and differentiation, with the USDA taking the reins during the cell harvest stage. The USDA will then oversee the production and labeling of the product, as well as the marketing.
The announcement received a fairly warm reaction from livestock interest groups. A major concern of livestock groups was that cell-cultured food products should be labeled and marketed as "fake meat" or "lab-produced" meat to clearly differentiate from the real product. The announcement that that portion of the development process would fall under the ag agency's supervision was welcome news to supporters of USDA oversight but was followed with yet another call to action.
Colin Woodall, senior vice president of government affairs for the National Cattlemen's Beef Association (NCBA), said in a news release the announcement that the USDA would have primary jurisdiction over "the most important facets of lab-produced fake meat" is a step in the right direction, but that more work is needed.
The U.S. Cattlemen's Association (USCA) applauded the USDA-FDA announcement, saying interagency cooperation is key to addressing issues with lab-produced meat. "Now that we have settled on the jurisdiction of these products, it's time to move on to ensuring a truthful and transparent label for consumers," said USCA President Kenny Graner in a news release. "Our petition for rulemaking to the USDA's Food Safety and Inspection Service on the definitions of 'beef' and 'meat' must be addressed. We stand by our members and our product, and will continue to work on establishing accurate labeling of cell-cultured products."
Both industry groups and the USDA urge producers to give their input on the issue before the public comment period ends Dec. 26. Visit regulations.gov and follow the online instructions for submitting comments to docket FSIS–2018–0036.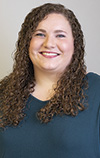 Carrie Veselka

Associate Editor
Progressive Cattleman