Brazil's Marfrig Global Foods SA has acquired a 51 percent interest in Kansas-based processor National Beef Packing Company, making it the world's second-largest beef processor behind JBS.
Since 2011, National Beef has been controlled by Leucadia National Corp., a New York City-based investment firm that currently holds a 79 percent interest. Under the new structure, operations at National Beef will continue with Tim Klein as president and CEO. According to a Global Meat News report, Leucadia will relinquish its controlling interest and remain a minority shareholder with a 31 percent stake in the company. The board of directors will include nine members – five nominated by Marfrig, two by Leucadia and two by other minority shareholders.
"I am excited to welcome the Marfrig group as a partner in National Beef," Klein said in a National Beef news release. "Their broad global food platform will further strengthen our efforts to build our brand in new and existing markets as the demand for high-quality U.S. beef grows. This transaction will be transparent to our valued employees, suppliers and customers."
The expanding global market is a major focus for the three companies. "National Beef is an outstanding company and we are excited to continue our partnership with Tim Klein and the rest of the National Beef team," said Rich Handler, CEO, and Brian Friedman, president of Leucadia in the news release. "We are also pleased to welcome Marfrig as a partner in the company and believe the expanded partnership group will only enhance National Beef's ability to serve its customers on a global basis."
Gaining a foothold in the U.S. meat-processing sector is expected to give Marfrig access to markets that are currently closed to Brazilian beef, including Japan and South Korea. "The acquisition of a majority interest in National Beef represents a unique opportunity for us," said Marcos Molina, chairman, and Martín Secco, CEO of Marfrig, in the news release. "With this transaction, we will have operations in the world's two largest beef markets, will gain access to extremely sophisticated consumer countries and will be able to grow while maintaining rigorous financial discipline. We're enthusiastic to be part of this successful history and looking forward to joining the National Beef team."
National Beef, based in Kansas City, Missouri, has operations in Kansas, Pennsylvania, Georgia and Missouri. They will be joining Marfrig's fleet of operations in South America, Asia and Australia. Pending regulatory approval, the transaction is expected to be complete by the end of June 2018.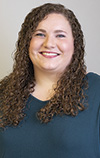 Carrie Veselka

Associate Editor
Progressive Dairyman
Before commenting on our articles, please note our Terms for Commenting.