The Aug. 9 fire that destroyed portions of the Tyson Foods beef plant in Holcomb, Kansas, left a lingering burn in other portions of the feeder and packing segments.
Tyson closed production indefinitely at the Holcomb facility to clear damage and determine rebuilding plans. No injuries were reported at the plant. And Tyson committed to guaranteeing weekly pay to full-time active employees.
No injuries were reported at the fire, according to Tyson. Workers at the facility were to continue weekly work on cleanup and other projects until production picked up again, according to Tyson Fresh Meats group president, Steve Stouffer. Regardless of the hours worked, Tyson remained committed to guaranteeing weekly pay to full-time active employees as a way of maintaining their critical labor supply.
But the facility, one of six Tyson operates in Kansas, employs more than 5,600 workers and represents 6 percent of the processing capacity, slaughtering 6,000 head per day. The closure jolted beef markets since cutting into production. Prices jumped 10.3 percent for Choice boxed beef, according to Oklahoma State University livestock marketing specialist Derrell Peel, as the supply chain went into high gear to keep up.
"This illustrates one of the most important functions of markets (one that is commonly taken for granted): markets make sure that we don't run out of things," Peel wrote in his weekly extension newsletter. "With less supply available, the market uses higher prices to determine how limited beef supplies will be allocated. It is a common market reaction."
But with the packers already using most of their capacity, another prediction is that many fat cattle will continue to wait and gain heavier carcasses in the process.
CattleFax CEO Randy Blach said in an article at cattlefax.com that the need for additional processing capacity has usually cut into cattle feeders' leverage.
After the announcement, packers came in with a weekly slaughter estimate of around 651,000 head to make up for the Tyson plant's gap. Blach had estimated that a shortage of 9,000 head per week compared to previous year's levels, would be expected.
"The bulk of the fed cattle breakevens late summer/fall range from the mid to upper teens ($115-$120)," Blach wrote. "This event is going to lead to significant cash losses for cattle marketed through this time period. Furthermore, the uncertainty of future cattle values will weaken demand for feeder cattle and calves, at a time where available supplies increase with the upcoming fall run."
Stouffer, in an Aug. 12 statement, said that while production at the Holcomb facility was down, steps would be taken to move production to alternative sites. "Tyson Foods has built in some redundancy to handle situations like these and we will use other plants within our network to help keep our supply chain full."
The Tyson fire's impact, huddled along with ag trade uncertainty and bad news on U.S. and international economies, can weigh down the domestic market. Elliott Dennis, assistant professor and extension economist at the University of Nebraska-Lincoln, says those factors may play the larger role in future than the fire itself.
"Was the crop acreage report and Tyson fire important news this past week? Yes, it was," Dennis wrote in a blog for the Livestock Marketing Information Center. However, greater macroeconomic environment and trends will continue to larger players as they directly affect consumer's disposable income. This has the potential to lower demand which will then be passed down the beef supply chain through downward pressure on fed and feeder cattle prices."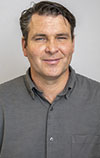 David Cooper

Managing Editor
Progressive Cattle