McDonald's recently announced that they will be enacting a policy change to reduce the use of medically important antibiotics, which according to their news release, applies across 85 percent of their global beef supply chain.
They will be implementing a three-phase strategy that will take place over the next few years.
First, McDonald's is partnering with supplying beef producers in their top 10 beef sourcing markets, including the U.S., Australia and Brazil, to measure and understand current usage of antibiotics across a diverse, global supply chain.
By the end of 2020, based on what they have learned, they will establish reduction targets for medically important antibiotics for these markets.
Starting in 2022, they will be reporting progress against antibiotic reduction targets across their top 10 beef sourcing markets.
This is not a spur-of-the-moment decision for McDonald's. According to their news release, they have spent the last year and a half developing this policy, with the help of a variety of stakeholders including veterinarians, public health leaders and the producers supplying their beef in an attempt to keep the big picture in mind.
"Our overall approach to responsible use of antibiotics," the news release states, "focuses on refining their selection and administration, reducing their use and ultimately replacing antibiotics with long-term solutions to prevent diseases and protect animal health and welfare. With this in mind, we remain committed to treating animals when needed."
Under the new policy, medically important antibiotics cannot be used to routinely prevent disease, so animals will only receive antibiotic treatment once they get sick. Oklahoma-based veterinarian Bob Smith said in a Reuters report that scrapping antibiotics can create a problem when animals contract illnesses like liver abscesses and respiratory diseases, for which there are not effective alternatives. "We will need those medically important antibiotics in meat production for a long, long time," Smith told Reuters. "We want to use those wisely."
Policy supporters are praising McDonald's for the move, saying that, as the single largest purchaser of beef, the global franchise carries significant influence, so as they take steps to reduce the use of antibiotics, other fast-food chains are bound to follow suit.
Good news: McDonald's does not anticipate a rise in hamburger prices due to the change.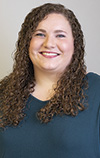 Carrie Veselka

Editor
Progressive Cattleman