McDonald's USA recently announced fresh beef, cooked right when ordered, will be used in all Quarter Pounder and Signature Crafted Recipe burgers across approximately 3,500 restaurants in select markets and is on track for rollout to all participating restaurants in the U.S. (not including Alaska, Hawaii or U.S. territories) by early May.
The new and improved fresh beef quarter-pound burgers use "100 percent beef with absolutely no fillers, additives or preservatives." Menu items receiving changes include the Quarter Pounder, Quarter Pounder with Cheese, Double Quarter Pounder and Signature Crafted Recipe specialty burgers.
According to the McDonald's press release, the transition to fresh beef is only one of the many consumer-led initiatives intended to "build a better McDonald's."
"The switch to fresh beef quarter-pound burgers is the most significant change to our system and restaurant operations since all-day breakfast," McDonald's USA President Chris Kempczinski said in the press release. "Over the past two years, we have been listening to our customers and evolving our business to build a better McDonald's. We are proud to bring our customers a hotter and juicier quarter-pound burger at the speed and convenience they expect from us."
The new fresh beef quarter-pound burgers are now available in roughly 3,500 restaurants across a number of markets including Atlanta, Charlotte, Memphis, Miami, Nashville, Orlando, Raleigh and Salt Lake City. The transition to fresh beef is expected to roll out to additional markets, including Denver, Houston, Los Angeles, San Francisco, Seattle and more, with all participating restaurants expected to be fully changed over by early May.
This transition has required several changes on the part of restaurant crews and suppliers. "Our suppliers have invested about 60 million dollars updating their supply chain to be able to make this conversion from frozen to fresh," Kempczinski said in a Reuters report.
The switch to using fresh beef is not the first major change to affect suppliers. In February, McDonald's dropped cheeseburgers from the Happy Meal menu in response to pressure from health organizations to slim down Happy Meals. This is only the latest in a string of menu changes meant to improve the company's image and keep up with competing fast food chains. Other changes include eliminating artificial preservatives from crowd favorite Chicken McNuggets and committing to only sourcing cage-free eggs by 2025 in the U.S.
How will these changes affect beef suppliers? Only time will tell.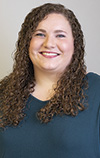 Carrie Veselka

Associate Editor
Progressive Dairyman
PHOTO: Photo courtesy of McDonald's Inc.
Before commenting on our articles, please note our Terms for Commenting.