The U.S. Department of Justice (DOJ) ordered the country's four largest meat-packing companies to provide information as part of an ongoing probe of possible antitrust violations, according to a report from Bloomberg.
The DOJ's antitrust division sent the big four – Tyson Foods Inc., JBS SA, Cargill Inc. and National Beef Inc. – civil investigative demands as part of antitrust concerns raised during the coronavirus outbreak. The four companies control more than 80% of U.S. beef packing capacity.
National Beef of Kansas City, Missouri, confirmed to Bloomberg it had received civil investigative demands, which have been likened to federal subpoenas. "The request was very narrow in scope, which leads us to believe that the DOJ does not necessarily believe there is an antitrust issue," the company said.
The antitrust inquiry is separate from price manipulation concerns on meat prices being investigated by the USDA, which stretch back to last year's Tyson Foods processing plant fire in Kansas.
Antitrust concerns were made by state officials due to issues related to competition both before and during the COVID-19 crisis. On May 5, state attorneys general from North Dakota, Colorado, Missouri, Montana, Arizona, Idaho, Minnesota, Iowa, Nebraska, South Dakota and Wyoming signed a letter asking Attorney General Bill Barr to investigate the meat-packing consolidation structure and the need for a more competitive market structure.
"[W]e have concerns that beef processors are well positioned to coordinate their behavior and create a bottleneck in the cattle industry – to the detriment of ranchers and consumers alike," the letter said.
"We are specifically asking the DOJ to lead a thorough examination of the competitive dynamics of this industry. Even if, after investigation, there is no appropriate enforcement action that can be pursued, we would suggest that regulatory strategies should be explored to promote competition, address market manipulation and protect consumers."
In May, President Donald Trump also pushed federal investigators to probe manipulation concerns given the price pain felt by cow-calf producers in the industry. Trump also issued executive orders in May designating meat-packing plants as essential businesses that should remain open.
Meatpackers have also been hit by a labor health crisis as thousands of employees at plants around the country have tested positive for COVID-19. The Food & Environment Reporting Network reported 24,715 meat-packing workers had tested positive for COVID-19 and had 92 worker deaths as of June 9. The Midwest Center for Investigative Reporting had similar figures based on collective reporting, showing 23,500 positive cases and 86 deaths as of June 8.
Plants have moved toward slower production speeds, enhanced safety and testing protocols, while trying to work through a backlog of fed cattle ready for slaughter. But the number of sickened workers has steadily increased from the U.S. Centers for Disease Control and Prevention reports of 4,913 workers sickened in early May, to the current count of at least 23,500.
The Justice Department's inquiries into beef production comes just as federal prosecutors handed indictments to four executives at Pigrim's Pride for fixing prices on broiler chickens. The officials plan to contest the charges in a Colorado federal court. The Justice Department says the company, owned by JBS, colluded with six other companies to fix price bids on broiler chickens sold to major buyers. Kraft Heinz, Kroger, Walmart, Sysco and U.S. Foods, were among the buyers filing civil antitrust suits against top chicken producers for allegedly conspiring to fix broiler prices, according to reporting from Politico.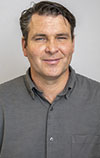 David Cooper

Managing Editor
Progressive Cattle