Merck announced on Dec. 14 that it will be acquiring privately held company Antelliq – the corporate brand for Allflex. Antelliq will be a wholly owned and separately operated subsidiary within the Merck Animal Health Division.
Merck will make a cash payment of approximately 2.1 billion euros to acquire all outstanding shares of Antelliq and will assume Antelliq's debt of 1.15 billion euros, which it intends to repay shortly after the closing of the acquisition.
Antelliq specializes in digital animal identification, traceability and monitoring solutions, one of the fastest growing sectors in the animal health industry. Identification and monitoring technologies will help optimize disease prediction and treatment, and this acquisition will provide Merck Animal Health with a large, established customer base in both areas.
"The animal health industry is rapidly evolving with revolutionary digital solutions to manage the health and well-being of livestock and companion animals," said Rick DeLuca, president of Merck Animal Health. "Animal identification, animal monitoring and smart data management are critical components of this transformative technology. This acquisition represents yet another way that we will ensure our place as a leader in animal health, with a substantial and sustainable position, including the most innovative, technological solutions to serve our customers."
Antelliq's livestock brand Allflex has been a presence in the ag industry since 1974 and has specialized in animal identification and traceability. "Antelliq's people and products complement [Merck's] portfolio by adding market-leading digital products, extending the range of solutions we can provide our customers and further driving the growth of our business," said Merck Chairman and CEO Kenneth C. Frazier. "This acquisition is well-aligned with our strategy to generate long-term growth and sustainable value for our customers and shareholders."
Following clearance by antitrust and competition law authorities and other customary closing conditions, the final stages of the acquisition are expected to take place in the second quarter of 2019.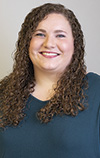 Carrie Veselka

Editor
Progressive Cattleman