Missouri became the first state ever to pass regulations regarding "fake meat" labeling in May when then Gov. Eric Greitens signed it into law on June 1, his last day in office.
The regulations came into effect Aug. 28, causing a wave of objection from plant-based meat providers and some activist groups. This law is already the subject of a federal lawsuit.
The newly enforced amendment to Missouri's meat advertising law defines meat as "any edible portion of livestock or poultry carcass or part thereof" and prohibits "misrepresenting a product as meat that is not derived from harvested production livestock or poultry." This law goes beyond preventing companies that produce lab-based or "clean" meat products from claiming they're selling meat; it would also prevent providers of meat substitutes like Tofurkey and soy burgers from marketing their products as meat.
The new provisions added to the state's meat advertising law require front-of-package product labeling identifying the product is "plant-based," "veggie," "lab-grown," "lab-created" or a comparable qualifier. The Missouri Department of Agriculture's Meat and Poultry Inspection Program plans to phase in the new guidelines over the next four months to give companies time to update product labels and bring packages into compliance. Enforcement begins Jan. 1, 2019.
A day before the law was implemented, lawyers representing plant-based food companies and other organizations filed a lawsuit in the U.S. District Court in the Western District of Missouri. The suit seeks both preliminary and permanent injunctions against the Missouri law, challenging the constitutionality of the law and alleging it violates commercial speech rights as well as discriminates against out-of-state manufacturers to protect Missouri meat producers.
A similar law is also currently being considered at the federal level by the USDA.
Visit the Missouri Department of Agriculture's website for guidance on the regulation changes. Visit the Good Food Institute's website for information on the full lawsuit.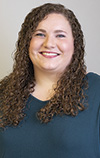 Carrie Veselka

Associate Editor
Progressive Cattleman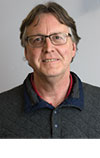 Dave Natzke

Editor
Progressive Cattleman
Before commenting on our articles, please note our Terms for Commenting.