Last week, China announced a retaliatory tariff increase on a revised target list of $60 billion worth of U.S. products in response to President Donald Trump's tariff hike to 25 percent on $200 billion in Chinese goods.
President Trump ordered the tariff hike, saying China "broke the deal" by failing to follow through on commitments made during negotiations.
So far, the U.S. has imposed tariffs on $250 billion in Chinese goods. And China has enacted tariffs on $110 billion worth of U.S. products and is threatening retaliatory measures that would affect U.S. companies with operations in China.
Recent tariff timeline
May 5 – Trump threatens to increase tariffs on $200 billion worth of Chinese products from 10 to 25 percent, effective May 10. These products are the same that received the initial tariff hike last September, which Trump threatened to increase in January, and agreed to delay until March or longer as trade talks continued.
May 10 – Tariff increase goes into effect after the U.S. and China fail to reach an agreement following the 11th round of trade talks.
May 13 – China announces a tariff hike to 10 percent on $60 billion in U.S. goods, effective June 1. According to a statement from the Chinese finance ministry, a total of 5,140 U.S. products will be subject to additional tariffs of 5, 10, 20 and 25 percent. This marks an increase from the initial retaliatory tariffs of 5 and 10 percent imposed last year.
Trade talks have resumed in Washington, but both negotiations and prospective tariff hikes are not over. Trump has made it clear he is not afraid to slap tariffs on all imported Chinese products, a decision that would affect an additional $300 billion in products, including laptops and cell phones.
The U.S. will strike a deal with China, "when the time is right," President Trump stated in a May 14 Twitter post. "This must be a great deal for the United States, or it just doesn't make any sense."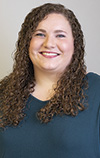 Carrie Veselka

Editor
Progressive Cattleman