The interagency battle between the U.S. Department of Agriculture and the Food and Drug Administration over cell-cultured meats grew somewhat clearer on Thursday.
The two agencies released a formal agreement to clarify oversight, inspection and grading of food products "derived from cell lines of USDA-amenable species and required to bear a USDA mark of inspection."
In the new document, the USDA keeps a healthy share of the inspection responsibilities its leaders and many ag groups were concerned would be given to another agency. The facilities and harvesting, processing and labeling duties remain with the USDA.
But the document still does not specifically mention how cell-cultured products will be branded and if that terminology will include terms such as meat, beef or poultry.
"Consumers trust the USDA mark of inspection to ensure safe, wholesome and accurately labeled products," said USDA Deputy Under Secretary for Food Safety Mindy Brashears. "We look forward to continued collaboration with FDA and our stakeholders to safely regulate these new products and ensure parity in labeling."
USDA and FDA have tangled over the past year over their respective duties as it relates to scientific culturing of consumable protein in labs, which has fallen under FDA purview, and the USDA's traditional role of inspecting and grading products given a stamp of approval.
"We recognize that our stakeholders want clarity on how we will move forward with a regulatory regime to ensure the safety and proper labeling of these cell-cultured human food products while continuing to encourage innovation," said Frank Yiannas, FDA deputy commissioner for food policy and response. "Collaboration between USDA and FDA will allow us to draw upon the unique expertise of each agency in addressing the many important technical and regulatory considerations that can arise with the development of animal cell-cultured food products for human consumption."
The new statement clarifies both agencies' statutory authority while outlining various tasks that will stipulate which department does what.
For the FDA, along with the Department of Health and Human Services (HHS), some of the tasks will include:
Processes for evaluating tissue collection, cell lines and banks, and other inputs; the consult with USDA Food Safety and Inspection Service (FSIS).
Conduct appropriate inspections and enforcement action to ensure cell bank and cell-culturing facilities are in compliance with federal laws.
Inspection shall not inspect activities solely regulated by FSIS, but rather rely on existing FSIS processes for information on those activities.
Share information with FSIS and notify that agency if objectionable conditions are identified with cell-culture collection facilities, or anything that results in adulterated or misbranded products.
For USDA-FSIS, some of the terms outlined direct the agency to:
Coordinate the transfer of regulatory oversight from HHS-FDA, including, but not limited to, reviewing information that decides if harvested cells can be processed into meat products with USDA mark of inspection.
Conduct inspections where cells cultured from livestock and poultry subject to federal meat inspection rules are harvested, processed, packaged or labeled, as required by plant inspection processes.
Require labeling of human food products derived from cultured cells of livestock and poultry be preapproved and then verified through inspection.
Conduct enforcement action, as necessary, to ensure that adulterated or misbranded human food products derived from cultured livestock and poultry cells do not enter or are removed from commerce.
The U.S. Cattleman's Association (USCA), which was the first to petition for a rule-making process on cell-cultured products, said in a statement from President Kenny Graner that the regulatory framework is encouraging, with its language allowing the USDA to pre-market labeling authority.
"However, we'd like to reiterate our position that the term 'meat,' and more specifically 'beef,' refers to products derived exclusively from the flesh of a bovine animal harvested in the traditional manner. Under the formal agreement, it appears that USDA-FSIS will issue the USDA meat inspection stamp to be used on these products.
"USCA is strongly opposed to the utilization of any of the three purple-inked USDA meat inspection stamps for cell-cultured product. A new stamp should be created for cell-cultured products that is inspected by USDA and by state inspection agencies, using a different format and color ink on the stamp. Neither the federal or state meat inspection stamps should appear on the cell-cultured protein products, retail packaging or wholesale containers."
Jennifer Houston, president of the National Cattlemen's Beef Association (NCBA), said the formal agreement meets expectations that were made in discussions with both agencies over the past year.
"The formal agreement announced today solidifies USDA's lead oversight role in the production and labeling of lab-grown fake meat products. This is what NCBA has been asking for, and it is what consumers deserve. Under the terms of the agreement, USDA will be responsible for inspecting all facilities that harvest, process, package or label cell-cultured products derived from livestock or poultry. All product labels will also be subject to USDA's pre-approval and verification process. We look forward to working collaboratively with the USDA and FDA on next steps, including the development of a more detailed framework concerning the cell harvest stage. Ensuring that all lab-grown fake meat products are safe and accurately labeled remains NCBA's top priority."
The outlined agreement is just a start as the document says both agencies will continue to work on a framework of procedures to facilitate their joint responsibilities.
The agreement is not a binding document, as many of the tasks will need to be encoded into law.
To read the full agreement, click here.
FDA officials initiated their own process last summer with public hearings for approving cell-cultured proteins and alternative meat products. That action spurred blowback from the USDA and the beef and pork industries. After months of additional negotiation, the two agencies announced in November they would craft a collaborative plan that involved both departments.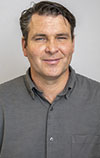 David Cooper

Managing Editor
Progressive Cattleman