The U.S.-Mexico-Canada Agreement (USMCA) is finally headed to its final destination: the president's desk. The Senate passed the agreement Jan. 15 with a bipartisan vote of 89-10.
The USMCA was approved by the house Dec. 19 and passed through the Senate Finance Committee earlier in January.
The agreement, called CUSMA in Canada, still needs approval from the Canadian Parliament and a reconfirmed ratification from Mexico before it takes effect, but with full U.S. backing, pending President Donald Trump's signature, both countries are expected to complete their ratification processes quickly.
Senate Majority Leader Mitch McConnell (R-Kentucky) told reporters it was, "quite a week of substantive accomplishments for the nation, for the president and for our international trade." He also called the deal a "major win" for both the country and for the Trump administration.
A statement from the White House press secretary called USMCA "another trade win for American workers. … USMCA, which the president successfully negotiated over a year ago, rebalances trade between the three countries and will lead to significant economic and job growth in the United States."
Jennifer Houston, president of the National Cattlemen's Beef Association (NCBA) issued this statement following the Senate vote: "The ratification of USMCA is a crucial win for all U.S. beef producers and a reassurance that U.S. beef will continue to have unrestricted, duty-free access to Canada and Mexico. NCBA has been a strong supporter of USMCA since day one, and we believe that today's vote sends a strong message to the rest of the world that the United States believes in free and fair trade."
China deal
Trump also signed a partial deal with China on Jan. 14. The agreement, aimed at easing trade tensions, included a pledge from China to purchase more U.S. products, including ag commodities, in exchange for Trump's agreement not to impose tariffs on $160 billion worth of Chinese imports, including items like cellphones and laptops, and reduced the tariff rate on another $112 billion worth of goods from 15% to 7.5%. China has promised to follow through on its purchasing agreement, but only time will tell.
U.S. Treasury Secretary Steven Mnuchin told Fox News that the trade deal with China and passage of USMCA would boost growth of the U.S. gross domestic product by 50 to 75 basis points.
Impeachment trial looms
According to The Associated Press, directly after voting on USMCA was concluded, Congress opened an impeachment trial for President Trump. With preparations for the impeachment trial underway and another presidential election coming up in November, Congress will most likely not be considering any major bills in 2020.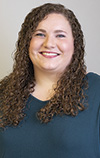 Carrie Veselka

Editor
Progressive Cattle