The coronavirus has wreaked havoc on the ag industry – disrupting supply chains, closing down critical processing plants and causing ag commodity prices to take a nosedive.
The ethanol industry, a destination of roughly 5 billion bushels of corn each year, has faced a sharp downturn in both production and price since the outbreak of the coronavirus.
Purdue ag economist James Mintert offered some perspective on the ethanol industry in a June 12 ag outlook webinar. "Ethanol production was hanging in there pretty well until the third week of March, and then from that point forward, we started seeing ethanol plants shut down, or in other cases slow down, and we saw some weeks in mid-April to early May when ethanol production was running at about 45 to 50 percent below where it was in early January."
Ethanol production has rebounded slightly over the last month, with last week's production coming in at 24% below the first week of January (Figure 1).
Mintert said that as the summer progresses, when gasoline usage normally rises, there's a chance that production will bounce back even more.
Gas prices are also rebounding. Unleaded gasoline cost 63 cents per gallon in April and jumped to $1.06 per gallon in May. Ethanol prices jumped from 59 cents per gallon in April to 75 cents per gallon in May.
The USDA monthly World Agriculture Supply and Demand Estimates (WASDE) report, released June 11, showed slight increases to beginning and ending stocks, with a small reduction of corn used for ethanol production. For the 2019 market year, estimates of corn used for ethanol hovered at 4.9 billion bushels – the 2020 estimate slightly higher at 5.2 billion bushels. According to the report, "Corn used for ethanol is lowered reflecting a slower-than-expected rebound in ethanol production as indicated by Energy Information Administration data during the month of May and into early June." The season-average farm price remains unchanged at $3.20 per bushel.
Implications
The USDA's May 4.95 million bushel estimate for corn used for ethanol dropped to 4.5 million bushels in the June WASDE report. University of Illinois ag economist Todd Hubbs said in a May webinar that there is potential for final corn used for ethanol numbers to drop to between 4.8 and 4.85 million bushels if the market does not recover as quickly as some economists are estimating. He said the export market is also likely to be slow to pick up as major export destinations deal with the impact of the pandemic, but if gasoline demand picks up, the USDA estimate may be close.
For the 2020-21 marketing year, the USDA estimates 5.2 million bushels of corn used for ethanol, 4%-5% below a typical marketing year.
One of the unknowns that plague the corn and ethanol market is the full impact of COVID-19 on gasoline demand and what that means for the future of the industry. Hubbs said, "There's been a lot of talk about the ethanol industry going down 15 to 25 percent. That doesn't mean we'll see corn used for ethanol drop that much. There's a lot of excess capacity in ethanol production that can be removed, and we can still be hitting these numbers that the USDA has put out."
Ethanol policy issues
One of the key ethanol policies being debated by lawmakers right now is the 10th Circuit Supreme Court ruling limiting EPA's ability to award small refinery exemptions (SREs). Ag economist Scott Irwin explained in a May webinar how the ruling impacts the ethanol industry. "This court decision is a big deal because it severely limits the ability of the EPA to award SREs," he said. "The appeals court ruling, if allowed to stand and the EPA applies it nationwide, effectively kills the SRE program as it has been administered by the Trump administration EPA."
Irwin also said that it looks like the refining industry may appeal the 10th Circuit decision and take it to the U.S. Supreme Court if necessary.
Another policy that has come to light recently is the Health and Economic Recovery Omnibus Emergency Solutions (HEROES) Act that has been passed by the U.S. House of Representatives, which authorizes the USDA to provide 45 cents per gallon of ethanol produced from Jan. 1 through May 1, 2020, to provide relief for the U.S. ethanol industry impacted by the coronavirus shutdown. Irwin opined that the act is unlikely to pass through the Senate, but there will likely be some aid coming down the pipeline from the U.S. government to the ethanol industry.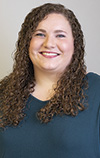 Carrie Veselka

Editor
Progressive Cattle