The U.S. District Court for the Southern District of Texas in Galveston, Texas, issued a temporary injunction last week, preventing the 2015 WOTUS rule from being applied in Texas, Louisiana and Mississippi, at least until the current litigation efforts have been resolved.
Some states were prepared for the resurgence of WOTUS. Before a South Carolina federal court reinstated WOTUS nationwide in August, 24 states were already protected under injunctions from federal district courts in North Dakota in 2015 and Georgia earlier this year.
Texas Attorney General Ken Paxton gave his full support to the injunction. He and his counterparts from Louisiana and Mississippi filed for an injunction protecting their three states from the WOTUS rule, along with a request to expedite the process as much as possible.
"Today's district court ruling is a win for property owners in Texas, Louisiana and Mississippi, sparing them from the unlawful and impractical WOTUS rule that would allow EPA regulation of ponds, streams and puddles on private land," Paxton said in a statement. "By restoring principles of federalism to this area of law, the ruling is an even bigger win for the Constitution and the fundamental liberties it protects."
A nationwide injunction of WOTUS was also requested from the court but was denied.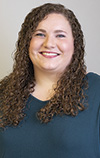 Carrie Veselka

Associate Editor
Progressive Cattleman