A Wichita Falls, Texas, man was arrested on June 27 on theft charges in a fraud case that includes more than 10 counties in Texas and Oklahoma, 8,000 head of cattle and outstanding loans of more than $5.8 million.
Howard Lee Hinkle, 67, was arrested following an investigation led by Texas and Southwestern Cattle Raisers Association (TSCRA) Special Rangers John Bradshaw and Troy McKinney.
According to a news release from the TSCRA, the investigation was launched in March 2017 when officials from the First United Bank in Sanger, Texas, contacted Bradshaw after Hinkle defaulted on several loans that totaled more than $5.8 million, for which he had put up 8,000 head of yearling cattle as collateral. When bank officials went to round up the cattle, they were unable to find any of the animals.
Hinkle reportedly told the bank the cattle were located on several properties in 10 counties in Texas and Oklahoma. Bradshaw brought in more special rangers to help him identify and interview witnesses and collect evidence across the two states. Rangers eventually identified the properties and cattle listed on the loans, none of which were owned by Hinkle. Investigators suspect that Hinkle showed the bank fraudulent documentation and cattle that belonged to other people.
A Denton County, Texas, grand jury handed down an indictment for first-degree felony charges of theft of more than $200,000. Hinkle was arrested and booked into the Wichita County Jail on June 27 and was later released on bond pending trial.
In the cattle business, it is common for credit to be extended for a variety of purposes, including buying cattle, equipment and property. The news release states, "When criminals defraud financial institutions, as alleged in this case, it can make credit harder to obtain and more expensive for other producers who rely on those same financial tools."
If convicted, Hinkle could face up to life in prison along with possible fines and restitution. "Life in prison is a big price to pay; it's not worth it," said Bradshaw in the news release. "Fraud and deception rarely work for very long, and eventually justice will prevail."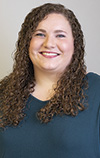 Carrie Veselka

Associate Editor
Progressive Cattleman
PHOTO: Howard Lee Hinkle. Photo courtesy of the Texas and Southwestern Cattle Raisers Association.
Before commenting on our articles, please note our Terms for Commenting.