President Donald Trump signed the U.S.-Mexico-Canada Agreement (USMCA) into law at a ceremony at the White House last week. USMCA still needs to be ratified by Canada's parliament before it can take effect, but after more than a year of negotiations between the Trump administration and key Democrats in Congress, the trade agreement finally has full U.S. approval.
Canada began the ratification process last week.
The USMCA should increase U.S. ag exports by $2 billion and result in an overall increase of $65 billion gross domestic product (GDP). Canada will increase quotas on U.S. dairy products, bringing about $242 million to American dairy farmers. Canada will also grade U.S. wheat imports the same as domestic wheat. Mexico has also agreed that grading standards for ag products will be even across the board. The agreement will also enhance science-based trading standards among the three countries.
Responses from ag industry groups:
"This is a great day for America's cattle producers, and we were once again honored to participate in another great victory for our industry. Of course, the ratification of USMCA comes on the heels of a game-changing new trade deal with China, a new bilateral agreement with our largest export partners in Japan and much-improved access to the European Union.
"Add that to the new waters rule that was finalized last week, new proposed grazing regulations, and new proposed rules that would provide much-needed relief [to] the National Environmental Policy Act (NEPA), and it's easy to see that 2020 is off to a truly historic start for U.S. beef producers. I want to thank the president and his entire team for listening to our producers' concerns and for working with us to find real commonsense solutions."
—Jennifer Houston, National Cattlemen's Beef Association
"There is definitely increased optimism on farms and ranches across America, and we're grateful for the advances, but we're also realists eager to see results – especially for our dairy and wheat producers. We know it will take time for the new deals to go into effect and translate into increased sales. We're eager to get back into full swing supplying safe, high-quality food and agricultural products around the world."
—Zippy Duvall, American Farm Bureau
"Today is a good day for American agriculture. USMCA is critical for America's farmers and ranchers, who will now have even more market access to our neighbors to the north and the south. I am excited to see the economic benefits of this agreement increase the prosperity of all Americans, especially those living in rural America."
—Sonny Perdue, U.S. secretary of agriculture
"This is a big win for America's farmers, our rural communities and the American economy. USMCA builds on our already successful trading partnership with Mexico and Canada. This agreement should serve as a template for opening the door to new market opportunities."
—Kevin Ross, National Corn Growers Association
New Waters of the U.S.
The Trump administration recently revealed the new Navigable Waters Protection Rule that would restrict federal jurisdiction to four major categories of waters: territorial seas and traditional navigable waters; perennial and intermittent tributaries to those waters; certain lakes, ponds and impoundments; and wetlands adjacent to jurisdictional waters. Experts say the process of passing this legislation will undoubtedly be a years-long process punctuated with legal battles.
NEPA comments closing soon
The Trump administration has proposed changes to the National Environmental Policy Act.
Highlights of the proposed rule include:
Establishing two-year time limits for environmental impact statements and one-year limits for the less intensive environmental assessments


Strengthening the lead agency role and requiring senior agency officials to "timely resolve disputes that may result in delays." Currently, any federal agency involved in a collaborative project can delay the project if they raise NEPA-related concerns. But under the revised plan, a single lead agency would have the authority to approve a project.


Providing direction regarding the "threshold consideration" of whether NEPA applies


Requiring that public comments be "specific" and "timely submitted"


Clarifying definitions such as "major federal action" to ensure they do not include projects with minimal federal funding or involvement


Clarifying that "reasonable alternatives must be technically and economically feasible"


The plan also would allow companies to conduct their own environmental review "under the supervision of an agency," the draft memo states.
The comment period closes March 10. Submit a comment here.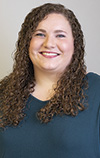 Carrie Veselka

Editor
Progressive Cattle