Just hours before the midnight deadline, U.S. and Canadian officials reached an agreement on a new trade deal between themselves and Mexico, revamping the North American Free Trade Agreement (NAFTA) after more than a year of touch-and-go negotiations.
NAFTA, originally instated in 1994, controls more than $1.2 trillion worth of trade among the U.S., Canada and Mexico.
A few of the more contentious items on the list for renegotiation were the U.S. access to the Canadian dairy market; U.S. tariffs on steel and aluminum; guidelines for auto manufacturing, a hotly contested issue during U.S.-Mexico trade talks; and Canada's insistence on preserving NAFTA's Chapter 19, an independent panel set up to resolve special trade disputes. The updated agreements reportedly boost U.S. access to Canada's dairy market and protect Canada from possible U.S. auto tariffs. Chapter 19, while receiving a new number, will continue in the new agreement.
Canadian Prime Minister Justin Trudeau called the agreement "a good day for Canada," while top NAFTA negotiators U.S. Trade Representative Robert Lighthizer and Canadian Foreign Minister Chrystia Freeland, in a joint statement, hailed the new deal, renamed the United States-Mexico-Canada Agreement (USMCA), as a "new, modernized trade agreement."
"USMCA will give our workers, farmers, ranchers and businesses a high-standard trade agreement that will result in freer markets, fairer trade and robust economic growth in our region," the statement continued. "It will strengthen the middle class and create good, well-paying jobs and new opportunities for the nearly half billion people who call North America home."
While U.S. and Canadian officials have agreed to the renegotiated trade deal, it still has to be formally approved by both countries. Congress will not be discussing it until 2019. Until the USCMA is ratified by both countries, NAFTA will stay in effect.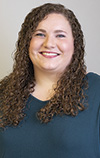 Carrie Veselka

Associate Editor
Progressive Cattleman