The global economy has become more varied and complex in the last 50 years. The world has seen many events, including war, famine, and political and cultural changes that have affected its power structure.
One group that has affected a significant change to the global economy is a growing middle class that is willing and able to pay for a higher-quality lifestyle – including food items like high-quality U.S. beef. Regardless of where the U.S. stands in the global beef supply rankings, there is one sure bet: There will always be another country waiting to take our place if we are not vigilant in seeking out trade opportunities.
The questions now are, "Are we as comfortable as we think we are?" "Where do we go from here?"
Exports add value
According to U.S. Meat Export Federation (USMEF) staff, the U.S. exports about 13% to 14% of total beef production – 10% to 11% when including only muscle cuts, and while that ratio has remained steady in recent years, the export value per head has increased significantly. "In 2018, beef/beef variety meat exports totaled just under 3 billion pounds, which was 13.5% of total production," the USMEF reports. "This would mean total estimated product weight production was about 22 billion pounds."
Experts with the USMEF say that while the U.S. is fortunate to have such a strong domestic beef market, exports add even more value to each animal produced. "Export value per head of fed slaughter was a record $323, which was up 13% from 2017 and more than double the per-head average achieved in 2010."
Quality over quantity
"As a broad statement, the eating experience from U.S. and Canadian beef is viewed favorably by many given the grain-finishing aspects of our North American beef production system," says Glynn Tonsor, an ag economist at Kansas State University. "Retaining this quality differentiation is essential to the U.S. beef's standing in the global marketplace."
Tonsor says the U.S., Brazil, India, Australia, New Zealand and Canada are the largest global beef exporters, and the six countries collectively make up the majority, often over 75%, of global exports. The U.S. is the largest beef producer and exporter valuewise and has achieved the most consistent growth over the past five years. Brazil is largest by volume. "It is important to note that the quality of beef originating from these countries is very different, and hence the extent to which U.S. originating beef directly competes with beef from other regions varies notably," he says.
"We cater to a higher segment of imported beef in Japan, South Korea, Hong Kong and Mexico markets," says David Williams, director of global protein at Agribusiness intelligence. "What we're doing is providing the high-quality beef for restaurants or high-end retail places."
According to USMEF staff, Australia is the primary competitor for supplying grain-fed beef in high-value Asian markets such as Japan and South Korea. Canada and New Zealand also compete in these markets, but on a much smaller scale. Australia has been producing more grain-fed beef – now about a third of their production – due to persistent drought and thus a lack of pasture for traditional grass-fed, but the U.S. still dominates grain-fed beef exports on a global basis.
Japan
Trade negotiations have been highly influential in keeping U.S. beef on top of the global market. Japan is currently the top importer of U.S. beef, spending almost $2 billion in sales in 2017 and 2018. However, without the protection of a current trade agreement, U.S. beef is under a 38.5% tariff in Japan and about 13% for beef variety meats. Countries in the new Comprehensive and Progressive Agreement for Trans-Pacific Partnership (CPTPP), which includes Australia, Canada and New Zealand, have a 26.6% duty on beef, which will be reduced to 9% by 2033, and a 5.7% rate for variety meats that will be reduced to zero by 2030. A bilateral trade deal between the U.S. and Japan is critical to keeping U.S. beef competitive in Japan.
On a more positive note is Japan's recent agreement to lift the 30-months-of-age restriction on U.S. beef. The USDA estimates the expanded access could potentially increase U.S. beef exports to Japan by $200 million each year.
China: The elephant in the room
Given the current volatile trade relationship between China and the U.S., it's impossible to say what the next few years will mean as far as U.S. beef getting direct access to China's meat-hungry growing middle class. According to the USMEF, China imported more than 1 million metric tons (MT) of beef last year. "China is the big opportunity for the beef side," says Williams. "We're expecting to have another 300 million people go into middle class in the next three years, and today, they have 300 million. He says there is a growing demand in the hotel and restaurant business sector. "As this business continues to grow, they really want U.S. beef for these hotels and restaurants, but really, the market just does not have access to it. We have to have open access to that market, not just through Hong Kong or Vietnam."
According to the current tally of tariffs, U.S. beef is currently subject to a 37% duty in China, while most suppliers pay 12%. New Zealand beef and Australia beef are at a 0% and 6% duty, respectively, under free trade agreements with China. The USMEF reports that Australia captures most of the grain-fed beef market in China – the slot the U.S. would compete for if given open access. It is interesting to note that out of the total volume of imported beef, only about 6% is grain-fed. Australia's grain-fed exports to China were up 66% year over year at 20,000 MT between January and April. Comparatively, the U.S. exported 1,680 MT. The market potential, if the U.S. gains open access to the Chinese market, would easily be in the billions.
What happens next?
Keeping U.S. beef a successful import depends on two vital trade agreements: the USMCA and a bilateral trade agreement with Japan. Other trade goals include gaining greater market access to China and the European Union (EU). When these trade agreements will become a reality is anyone's guess. "It is very difficult in the current climate to project what trade agreements will be in place, what nontariff trade barriers will persist, and hence, what actual global beef trade activity will be," says Tonsor. "What I am confident in stating is the relative role of exports continues to grow in overall importance for economic viability of U.S. cattle producers and their allied industry partners. I see no reason for this importance to decline in upcoming years."
PHOTO 1: Shoppers line up to sample U.S. beef at a Costco in Seoul, Korea.
PHOTO 2: In 2018, the U.S. became the sole provider of beef to Korean Costcos. Photo provided by USMEF.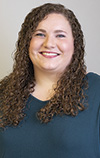 Carrie Veselka

Associate Editor
Progressive Cattleman