Groups contesting the 2015 "Waters of the U.S." rule (WOTUS) now know where to take their cases. The U.S. Supreme Court made a unanimous decision on Jan. 22 to give federal district courts jurisdiction over decisions regarding WOTUS.
The Supreme Court cited the text of the Clean Water Act as the influence for their decision. "Congress has made clear that rules like the WOTUS must be reviewed first in federal district courts," Justice Sonia Sotomayor wrote in the court opinion statement released following the court ruling.
This decision settled the heated debate as to which courts have jurisdiction over WOTUS. Consigning challenges to WOTUS to federal district courts means that there will be more local authority over WOTUS instead of appealing to a circuit court that encompasses a larger area of land. District courts are also known to be more sympathetic to local control policies than government regulation.
The Supreme Court ruling was met with approval from several different groups.
North Dakota Attorney General Wayne Stenehjem, who leads a coalition of 12 states that obtained the first preliminary injunction against WOTUS, applauded the Supreme Court's decision. "That rule would greatly and unlawfully expand the federal government's authority over North Dakota's land and water resources and our state's agricultural and natural resources, and vastly limit legitimate state authority to control water pollution," Stenehjem said in a press release. "This is a major victory for North Dakota and our economy," said Stenehjem. "We have argued from the beginning that the district court here in North Dakota is the proper place for this litigation. It is significant that the Supreme Court unanimously agreed with our position so we can continue our challenge to this unacceptable federal overreach."
Texas and Southwestern Cattle Raisers Association (TSCRA) President Richard Thorpe also embraced the Supreme Court ruling. "We applaud the U.S. Supreme Court's unanimous ruling that challenges to the Obama-era WOTUS rule belong in federal district courts, not federal appeals courts," he said in a news release. "This decision not only maintains the integrity of our judicial system, but ensures that challenges will first be weighed by courts closer to the people and communities they effect. The so-called WOTUS rule has already been withdrawn by the EPA, but the ruling sets a sound precedent for future challenges to overreaching federal rules."
Future of WOTUS
On Jan. 31, the EPA and the Army finalized a rule adding an applicability date to the 2015 Clean Water Rule, set for two years after the rule is published in the Federal Register, giving both agencies more time to consider whether to permanently repeal the 2015 rule.
"Today, EPA is taking action to reduce confusion and provide certainty to America's farmers and ranchers," said EPA administrator Scott Pruitt. "The 2015 WOTUS rule developed by the Obama administration will not be applicable for the next two years, while we work through the process of providing long-term regulatory certainty across all 50 states about what waters are subject to federal regulation."
National Cattlemen's Beef Association chief environmental counsel Scott Yager applauded the EPA's decision to delay enacting the WOTUS rule. "Today's action from EPA and the Army Corps ensures the 2015 WOTUS rule never comes back," he said. "We thank Administrator Pruitt and his team for this prompt action, which protects agricultural producers across the country, and we look forward to the next steps – repeal and replace."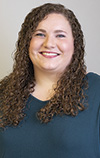 Carrie Veselka

Associate Editor
Progressive Cattleman
Before commenting on our articles, please note our Terms for Commenting.